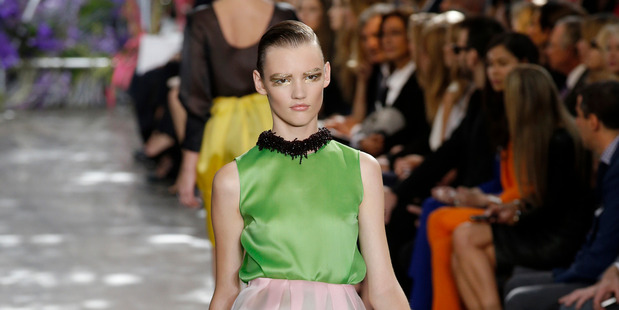 Next to staging the Olympics, rustling up a fashion week has become one of the most positive, proactive marketing strategies a city can pursue.
In one sense these events have become more important to the cities than to the designers, who could, theoretically, broadcast their genius to the world from their bedrooms via YouTube.
And whereas the Olympics are a high-risk quick hit that could end in international ignominy, fashion weeks are born slowly, cumulatively creating the impression of a
modern, vibrant, forward-looking, culturally and creatively open city.
The Olympics cost billions, only come round every four years and entail an exhaustive vetting procedure. Fashion weeks crop up every six months, can be put on for pennies - mostly provided by the designers themselves or sponsors - and if you muck it up initially, you can take comfort from the knowledge that hardly anyone will notice.
Better still, there's no international governing body playing moral custodian. Anyone can launch a fashion week, from Kiev to Islamabad. And they do.
Self-evidently, not all fashion weeks can be equal. Here then (in alphabetical order, to avoid a diplomatic incident) is your guide to those that count - and a few that don't.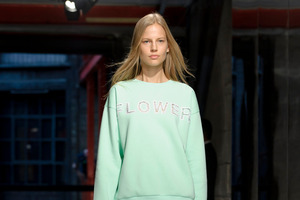 LONDON FASHION WEEK
Age: 27, but still looking sprightly.
Known for: Creativity on a shoestring. According to fashion legend, there's more young design talent in London than almost everywhere else put together. With Burberry, Paul Smith, Mulberry and Tom Ford showing here, it also has financial gravitas.
Where does the creativity come from? One invaluable resource is Britain's world-famous fashion colleges and art schools. Also, as Tom Ford observes, they "value whimsy and individuality". Another less-known theory (because I've just thought of it) is that the ridicule to which fashion designers in Britain used to be subjected meant that only the toughest and best bothered.
Credibility: The 21st century has seen waves of business-savvy, British-based designers compete in the whale-infested waters of the foreign mega-companies, a fact not lost on those foreign mega-companies. Kering snapped up 51 per cent of Christopher Kane last year. LVMH recently invested in a majority stake of shoe-designer Nicholas Kirkwood and a minority stake in the J.W. Anderson brand, although appointing designer Jonathan Anderson as the creative director of Loewe. All three remain based in the UK.
Political correctness: Gordon Brown and David Cameron have happily piggybacked on the upward trajectory of British fashion.
The bottom line: British fashion generates £21 billion ($41 billion) a year. LFW alone is said to bring £100 million of hotel and restaurant bookings each season. There's no doubt fashion, with its 800,000 related jobs, is UK public limited companies' success story.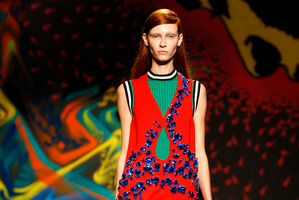 MILAN FASHION WEEK
Age: 34, but looking a bit doddery.
Why? The Camera Nazionale that runs MFW has failed to come up with any young talent of significance. On the bright side, last week Stella Jean, a 32-year-old fresher discovered at a design talent industry initiative, mounted her first show in Giorgio Armani's theatre - it was bright, cute and promising. Fausto Puglisi is also one to watch.
Credibility: MaxMara, Ferragamo, Fendi (where Karl Lagerfeld has been designing for 48 years) and Bottega Veneta all make cossetting classics and peerless accessories. But the combined ages of all concerned is older than that of The Rolling Stones. Gucci's creative director is, at 40, practically a child prodigy. Milan is so sensitive about its wrinkles it has launched find-a-talent initiatives.
Political correctness: Italy's ruling classes have never directly done much to help the fashion industry, although they famously turned a blind eye on the tax front.
The financial heft: Bigger than Bieber. Gucci alone generated more than €3 billion ($4.89 billion) last year.
Creative clout: Prada is still one of the most exciting, imitated designers in the world, while Dolce & Gabbana consistently produces clothes we dream of wearing.
The outlook: Fragile - but how about if Italy, which still has the factories, and Britain, which has the designers, had an affair?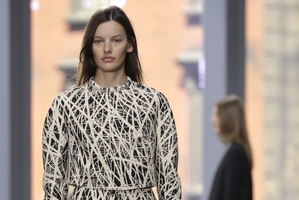 NEW YORK FASHION WEEK
Age: Inaugurated in 1943, when American retailers could no longer travel to Paris because of the war. Now in need of Botox.
Why? Since moving base uptown to the Lincoln Center, NYFW has lost its mojo and there are too many provincially minded schmatte merchants clogging up the catwalks. With 92 shows, it's just behind Paris (98) and way ahead of Milan (66) and London (58). But this is one area in which size doesn't matter. Quality does. Marc Jacobs and Alexander Wang, two of NYFW's most exciting talents, also design collections for Louis Vuitton and Balenciaga, so there's increasing sentiment among time-pressed, budget-constrained journalists that if you skip New York, you can always catch them in Paris.
Financial heft: The US market is still the biggest in the world, so even if every international editor and retailer stopped going to NYFW, many names on the schedule who don't export probably wouldn't notice. It would be bad news for America's leviathans - Donna Karan, Ralph Lauren and Calvin Klein - but they have sufficient power to draw global attendees solely for their shows.
The outlook: New York produces some terrifically sharp designers, from Proenza Schouler to Phillip Lim. Its fashion colleges are highly thought of, and it has a secret weapon: Victoria Beckham. She attracts more internet hits than any other designer.
Political correctness: NYFW receives little public funding and sadly, as yet, there have been no invitations to the foreign press from the White House. However, Michelle Obama has tirelessly worn home-grown designers, boosting their visibility, and the city in general always gets behind its fashion week.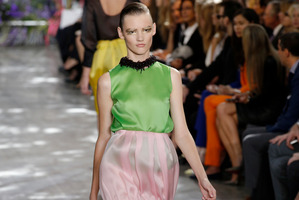 PARIS FASHION WEEK
Age: 99, but a bit vague about its precise date of birth. Looks ageless, though.
Why? Paris is still the It fashion capital, partly because of its history. YSL, Dior, Chanel, Givenchy, Lanvin, Balenciaga, Louis Vuitton, Hermes - they are immensely evocative names, and are still all going strong. Paris is where the super-congloms, Kering and LVMH, with their enormous resources and glittering advertising budgets, are based. It's also where a new name can put on a show off-schedule in a derelict garage and have a chance of the world's key fashion journalists turning up.
Financial heft: Hard to calculate because figures often are not individually broken down. LVMH, Hermes and Kering turned over €€40 billion between them. As for Chanel...
Political correctness: Valerie Trierweiler, the first lady, has been a letdown in terms of ambassadorial leadership, and although officially politicos recognise the importance of their luxury and fashion industries (and dress far better than their other European counterparts), there is a growing animus towards the "Haves" in France.

The forecast: Paris shrewdly opened its doors to foreign designers years ago, and has a febrile creative ocean in which to fish. As for the international press, if you're not in Paris during the shows, you're not in fashion.


. . . AND THE REST
Should you wish, you could spend every week of the year covering some fashion "capital" or other. Paris, London, Milan and New York are the apex of a 52-cities-and-counting pyramid that includes Portland in Oregon and Plovdiv in Bulgaria, taking in Auckland, Minsk, Riga and Tel Aviv.
In certain countries, where inter-city rivalry runs deep, there is more than one fashion week. Melbourne and Sydney have their own, as do Sao Paulo and Rio de Janeiro, New York and Los Angeles, Shanghai and Beijing. Moscow went one better, staging two competing fashion weeks in the same city.
Many are hopelessly awful, but don't underestimate their tenacity. Where there's a sewing machine, there's a way. All it takes is talent.
- The Sunday Telegraph