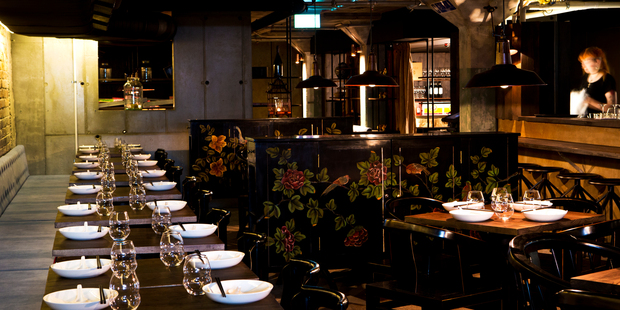 'Tis the season for the owners of new bars and eateries to banish the builders, welcome in the suppliers and open their doors to the public.
Britomart Hospitality Company, who brought us the delightfully preppy Britomart Country Club and 1885, have opened Orleans in what was previously the District Dining space.
Billed as a live music, bar and kitchen venue focused on delivering genuine Southern charm, expect po boys, fried chicken, waffles and more. It is open Monday to Saturday from 11.30am, at 48 Customs St East, Britomart.
Mandarin Dumpling & Bar in the basement of Imperial Building in Fort Lane is bound to attract the hipster dumpling brigade. We love their selection of colourful dumplings, steamed or fried, in which only the freshest, lightest ingredients are used: prawn, crab and squid-ink dumplings take on an inky colour, lean beef, onion and beetroot dumplings are pink and a vegetarian dumpling of egg, vermicelli, cabbage and spinach is suitably green. Divine.
Look out for Tom Tom Bar & Eatery, the latest addition to the Victoria Park Market development at 27 Drake St. It's created by the same lovely folk who brought us Herne Bay Local, Andrew Clapman and Dayna Siarkiewicz.
- VIVA