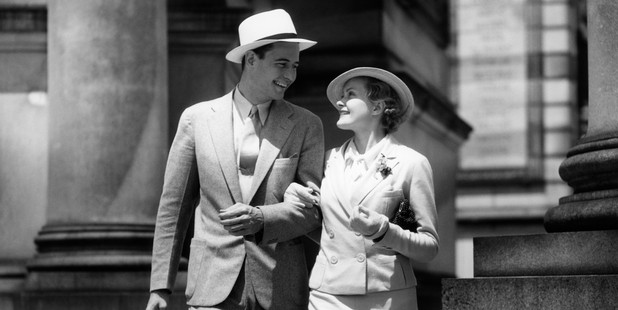 At the end of last month, I, along with a lot of others, was horrified to watch the racist rant by Invercargill resident Greg Shuttleworth directed against taxi driver, Tariq Humayun which was caught on camera.
Despite Shuttleworth apologising for the incident, he later said he was still concerned about Muslims in New Zealand. "They don't stand in a pretty light overseas . . . And I am worried about what they've come to New Zealand [for] and what we let past our borders."
Sorry? Really? I don't think he was sorry at all. I think he was just caught in the act and apologised for fear of public shame. In fact, I'd bet behind closed doors he would say what he said all over again, sober.
Truth is I think there are a lot of men out there, perhaps of my father's generation, that share similar views. Though overall I do think we are a progressive nation - and am especially proud of this month's marriage equality bill passing into law - I think as a nation we need to look at how we can learn from this incident.
In terms of human behaviour, I've witnessed a certain male bravado in this country that can be quite aggressive. Last summer a customer walked into my shop at The Oyster Inn, and without the courtesy of a "hello" or "g'day", looked at me and demanded, "Have you got any men's clothes?" To which I replied, "Certainly, sir," and directed him to the shop's men's section. "I said men's clothes, those are boy's clothes," he retorted, face red with rage. I politely replied that these clothes were men's, and the man then looked at his friend, grunted, and said, "You've got nothing for me here", before storming out the shop.
That sort of bravado isn't uncommon; he isn't the first customer I've come across who has been rude for no reason. I could pin it down to homophobia (I'm gay) or racism (I'm half Chinese) but I think there's more to the story. I think there's a certain amount of ignorance among some men about things they don't know about or understand, but their bravado turns that into nervous, often hostile, aggression.
It's this "beating of thy chest" bravado that I feel is also largely responsible for the tall poppy syndrome that often rears its ugly head. It's ignorance, and sometimes envy, that makes people chip at and put others down.
I put a lot of this down to sport. The idea of competition is instilled from a very young age and I think a lot of men suffer from this in adult life. Conversations become arguments because they have to be won. I've seen this in my own circle of friends and family.
Modern men need to embrace people of different experience and backgrounds, instead of cutting them down or, in Shuttleworth's case, launching a verbal attack that has caused nationwide condemnation.
Herewith, a top 10 list of mandates on how we can improve ourselves as modern men.
1. Ignorance is ugly. If you don't know, don't pretend to know, and quietly find answers.
2. Be kind. Your partner is going to think much more of you when you show compassion or kindness to strangers, not the other way around.
3. Racism cannot be tolerated in any form. Racist jokes aren't funny; you just look like a prat.
4. Diversity is great. Pretty boring if all your friends look and act like you. Auckland is 20 per cent Asian, how many of your friends are?
5. It's okay to be well dressed. Why do some men equate looking stylish with looking gay? And so what? I say better stylish gay than bogan straight!
6. Exercise. Direct all that bravado at a punching bag, not a taxi driver!
7. Eat well, sleep well. Sleep deprivation and a poor diet can turn you into a grump.
8. Read! Knowledge is power.
9. Travel. Exploring opens the mind.
10. Meditate and elevate. Redirect your aggression into positive energy, not at the driver in front of you on the motorway.
It's not all doom and gloom for men - I have great hope in the next generation. When talking to my nephews I see a generation growing up to be good men. They are well read and informed. The internet has connected them to news and knowledge not available to the generation before them. And when they can afford a night out, I know they're kind to taxi drivers.
- VIVA
* Look for a special men's issue of Viva in tomorrow's NZ Herald.