Angela Casley transforms traditional favourites into modern, elegant dishes.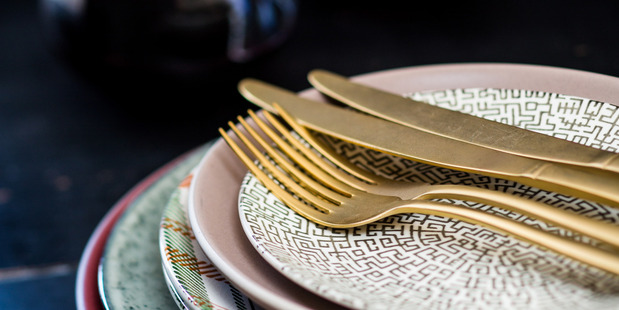 The recipes on these pages are traditional, but have been given a modern twist. They aren't trend-driven or seriously difficult, but give the home cook updated flavours to add to good old Kiwi favourites. They reflect how traditions need to change to fit in with current lifestyles and needs. These simple recipes show there is no need to resort to convenience foods. And they don't demand hours of your time in the kitchen, either - you can make the mini-pavlovas the night before and leave them overnight in the oven.
The snapper tartare can also be prepared the day before, which is great for letting the flavours infuse. You can plate it an hour before serving, if that works best for you. Salting the cucumber is essential to draw out all the juices. Remember to dry well after rinsing.
Herbs at this time of year can be a bit tricky to find. Dill and chives are my favourites for this dish but they aren't always available, so substitute parsley if necessary. You don't want a lack of herbs to put you off making this fresh, crisp starter or lunch dish.
Replacing the snapper with another fish, or using lightly smoked fish, is also delicious.
Souffle rack of lamb sounds tricky but is simple to execute. Beating egg whites and adding an array of flavours makes for a grand dinner. I could just about drink the mulled wine sauce that's served with the lamb, it's so delicious.
Accompany with a green vegetable and sliced potatoes, baked in the oven, to which shaved parmesan has been added for the last few minutes.
Mini-pavlovas (or not so mini) can be made well ahead of time and stored in an airtight container. Taking the basic recipe and adding espresso coffee and some toasted coconut adds a modern twist. When adding flavours to meringue, such as coconut which is full of oil, do so quickly and use straight away to avoid the oil collapsing the meringue.
You can vary the fruit according to the season. Here, I have used kiwifruit, pawpaw and mandarin, with a little extra toasted coconut - yum.


Recipes
• Snapper tartare with avocado
• Herb souffle lamb racks with mulled wine sauce
• Toasted coconut and espresso pavlovas


For more of Angela Casley's fabulous recipes, visit foodhub.co.nz
- VIVA