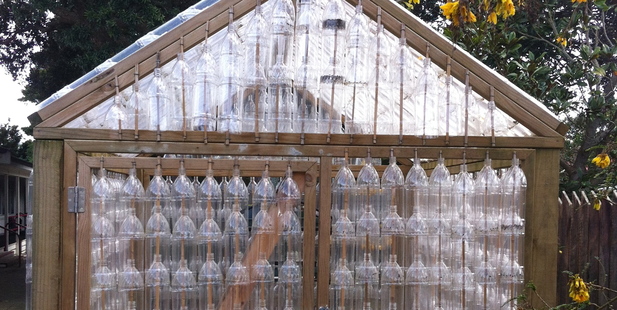 We'll know we've lost the plot completely when our children can't identify the most basic of vegetables, let alone be convinced to eat them. This week Edendale School in Sandringham said come and have a look at our gardens.
Rosemary, the principal, met me at the gate and took me to a courtyard where there was a small garden overflowing with artichokes, parsley and sage. I was impressed and mistakenly thought that was the extent of it. Rosemary kept walking.
Around every corner were more clusters of raised gardens, a lush passionfruit vine covered a wall, the perimeter of the sports field was planted with new fruit trees beginning to take hold, a corner of the lower field was an oasis of banana palms, avocado and feijoa trees and even a tall gangly sugar cane.
Beside the swimming pool raspberry canes grew and a garden planted with borage and marigolds beamed their bright colours to attract the bees. Way down the back were the compost bins and the worm farm, set up in a couple of old bathtubs.
An eerily beautiful glasshouse was made of plastic bottles.
Our last stop was the cooking room where it all comes together to make sense for the students - a blackboard menu reads like a cafe's with "caramelised fennel and broad bean risotto".
Apparently PE and art used to be the favourite subjects for the students at Edendale. Now it's gardening and cooking. All thanks to the Garden to Table Trust, set up to encourage schools to do this sort of thing. Marvellous.
All you have to do is eat out this Saturday at one of the participating businesses taking part in Garden to Table's Feast for the Future event, and you'll be helping to grow this sensible initiative. Fundraising that's fun. We like that.
Read more about the fundraiser, and see the restaurants and cafes taking part here.
- VIVA