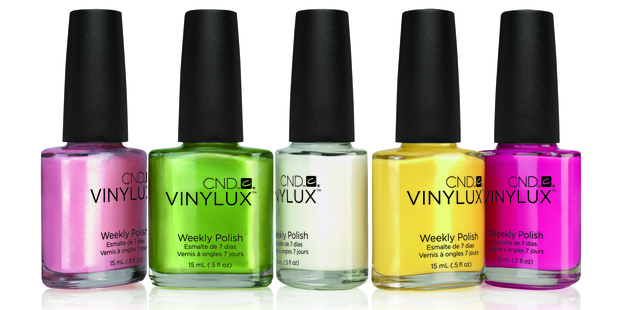 The women who do my nails are liars. I go into the salon and ask if I can get a manicure in 40 minutes. Sure, they say. I've never been out of there less than two hours later.
This is not something it's cool to complain about, not when you think about the economic reality of making a living out of painting nails in Auckland. At about $40 a pop, shellac manicures seem like a nice little earner, but rents being what they are in this city, you need to do plenty just to break even.
Time was, a manicure was two coats of polish and getting your nails filed into ovals. If you went somewhere upmarket, they'd nibble at your cuticles. Now you've got to soak the last lot of lacquer off with acetone before you can even get started. Then out come the UV light-boxes. It's an involved process.
Even so, it's annoying being lied to. It's even more annoying being lied to then immobilised.
It's only once my hands are wedged in the grille of the light-box do I realise I'll be late for my next appointment.
By then I can't even call or text them; my fingers have been stolen. But I can't complain -
not in good conscience.
The salons where they tell you lies are run on the slenderest margins. They operate by jamming in as many punters as possible. The staff at these places are expected to work on several women simultaneously; they swarm over myriad fingers like manicurists of Kali. Toes, too, so when the technicians are not crouched over your hands they're bent over at your feet, sloughing and scrubbing.
All those I've met are from South East Asia, recently arrived in Auckland. They speak only basic English, and live out the back of the salons, some of them. I've heard babies crying back there when the doors are left open. They work six days a week with one day off, if they're lucky.
I don't know if their employers offer a profit-share arrangement, but I doubt it. I'm not trying to fit anyone into my Western paradigm of normalcy or comfort, but getting your nails done by a 22-year-old Vietnamese girl who doesn't get a lunch-break is a questionable indulgence.
Complaining when she takes longer than she said she would is like wanting a homeless person to dress better so you don't feel so uncomfortable looking at them. It's edging into Marie Antoinette territory.
The only reason these women take so long doing manicures is because their bosses overbook them. I don't want to complain and get them into trouble, nor do I fancy sitting down with the proprietor and nutting out a new business model. So I'll just keep doing what I'm doing; which is estimating how long it should take and adding on an extra our.
You can't pay other women to keep your nails nice without getting your hands dirty.
- VIVA
* Follow Noelle on Twitter here.