At this topsy-turvy cafe, the bathroom is a logistical nightmare ...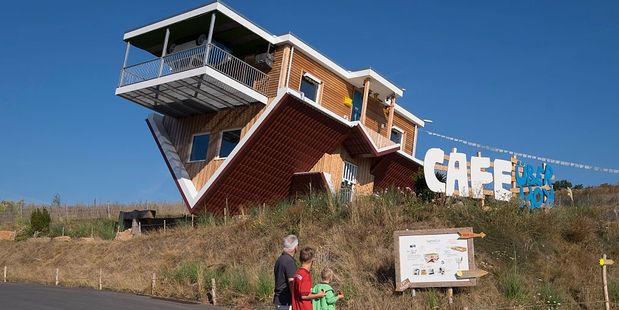 A cafe in Germany has become a social media hit, boggling the minds of tourists.
The Toppels' Roadside Cafe opened earlier this year at Wertheim, near Frankfurt, and every single thing inside it is upside down.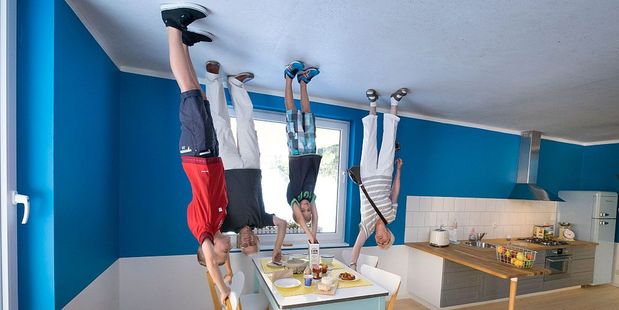 It's built on its roof, with attention to detail so high there's even a car hanging from the garage floor and pot plants by the front door.
Inside, it looks like an average family home, complete with bath mats, kitchen appliances, a fresh fruit basket, and it even has kids' toys scattered over the floor.
Except the floor is actually the ceiling.
Either way, it's making for some pretty trippy Instagram posts.
The home is accompanied by a cafe that serves coffee — and let's face it, you'll probably need some if you're facing this first thing in the morning.
However, it comes served in upside-down mugs, and you have to sit on the ceiling, on seats that look like lampshades, while a potplant sits on the floor.
It's too hard to explain.
The cafe also serves beer, although you won't need much before your brain starts to hurt.
If you do have a glass or two, beware of the toilet. It's really is a logistical nightmare.