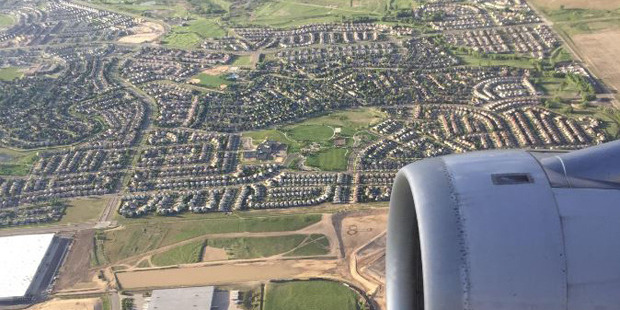 A passenger glanced out the window shortly after take-off at an airport in the US, and caught a glimpse of something cheeky carved into the dirt below.
The bemused passenger took a quick snap and posted the image to Imgur, where it has been viewed more than 255,000 times.
Found something while flying over Denver
A few viewers were quick to spot something amiss with the photo, but most were left scratching their heads.
"I thought it was those houses spelling a word, but I couldn't make it out," said one viewer.
"I don't get it. Am I missing it?" said another.
Others thought the joke was the sticker visible on the engine.
"I thought it was going to be the 'no person' sign on the turbine. Like yeah, everyone's trying to get in there!" someone commented.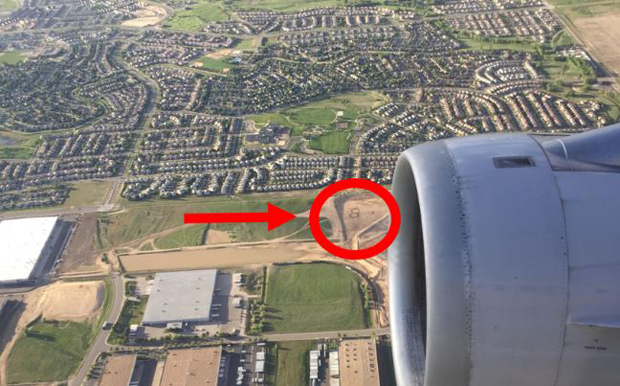 Eventually, confused viewers were given a clue: zoom in to the area at the top left of the engine.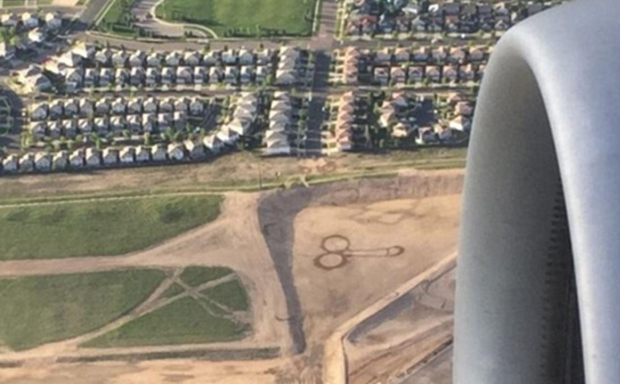 -nzherald.co.nz