It's been 40 years since the end of the Vietnam War and this vibrant country has never stood taller, writes Nel Staveley.
My guide beams beams from a suspicious-looking tunnel. "Honestly, it's not that bad down here."
I'm not convinced. So he tries another tack.
"They've made these tunnels twice as big as they were back in the war. They're tourist-sized."
While unsure whether I'm offended or encouraged, I do at least know that I now have no choice but to edge my tourist-sized hulk down into the dark, cramped, muddy hole - and not complain about how dark, cramped and muddy it is.
Because the guide is right, this maze of Cu Chi tunnels, 70km northwest of Ho Chi Minh City, might be unbearably humid, feel hauntingly claustrophobic and smell like damp mould, but this is the sanitised version; the Disney-esque take on what, more than 40 years ago, in the midst of the bitter Vietnam War, can only have been unimaginable hell.
Even people not particularly well versed in Vietnamese history will have heard about the infamous Cu Chi tunnels, a 200km underground maze of airless, water pipe-sized holes, sometimes three "storeys" and 4.5m deep, where Viet Cong soldiers lived, fought and hid from US and South Vietnamese troops.
It's not the worst thing here either. There is an exhibition of the infamous torture traps the Viet Cong used: leaves covering a bed of foot-long bamboo spikes, and a rolling set of spiked poles ready to snare a soldier up to his waist. Even today, surrounded by chattering tourists and behind the safety of a wooden fence, they make your blood run cold.
A few hours later, back in Ho Chi Minh City, comes the War Remnants Museum, where I find myself in front of the original version of "that" photograph - Nick Ut's Napalm Girl.
Needless to say, it is just as poignant in real life as it was every time you saw it in newspapers and books.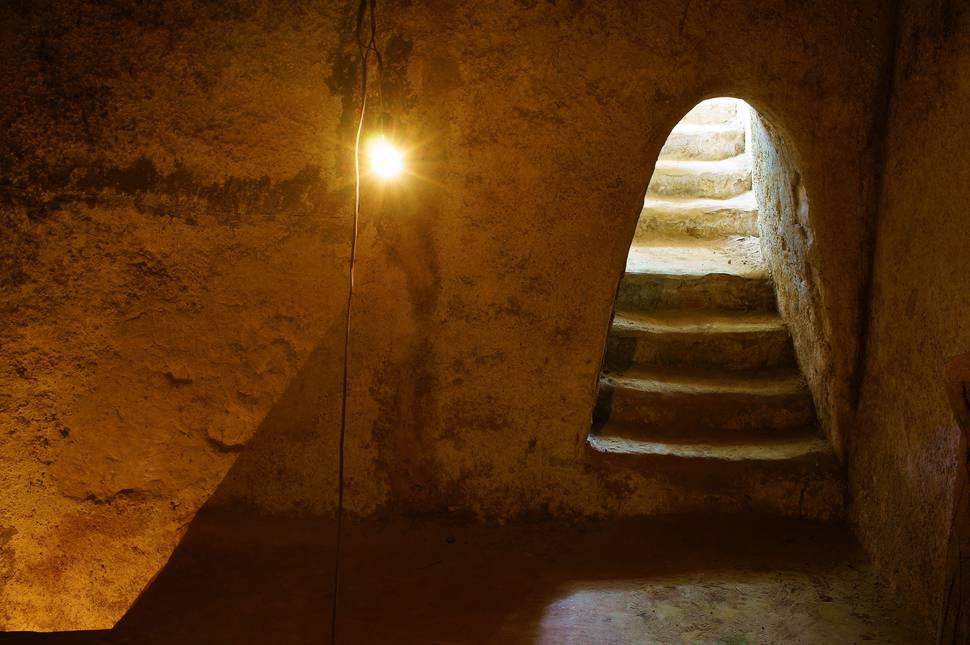 This year marks the 40th anniversary of the 20-year battle's end, and the Cu Chi tunnels and War Remnants Museum are reminders of the pain and suffering endured.
But a bigger part of this warm, energetic, swarming country tells you a different story. Because four decades on from the civil war that threatened to bring the nation to its knees, Vietnam has never stood taller.
Last year, the country received a record number of visitors, and it still rates highly on every "destination hot list" for 2015. Fashionable new hotels, such as the A La Carte Hotel in Da Nang, about halfway up the country's coastline and an hour's flight from Ho Chi Minh City, are also an indication of exciting growth.
As I sit on a terrace, looking out to the beach-lined bay and the pulsing city with clanking cranes building sleek new places to stay, it is hard to imagine that Da Nang is where American troops had one of their biggest air bases during the war.
"It's changed quite a lot," my guide shrugs.
A lot, but, thankfully, not completely. For all its post-war reconstruction and surging tourism, Vietnam is in no hurry to surrender everything to progress.
Hoi An, a half-hour drive from bustling Da Nang, was a major 16th century trading centre and is now a Unesco World Cultural Heritage site. With its low, tiled houses, ancient markets and candle-lit lanterns, it is a pretty tourist mecca.
Yet an array of backpacker bars and trinket-selling street stalls reveal its embrace of the 21st century. But hop on a small, old fishing boat, and half an hour later - via a few excited, potentially boat-toppling children and a sweeping river view - you're in a tiny village, seemingly untouched by modern times, with smiling people gently pulling in fishing nets and craftsmen making clay pots with nothing but a foot-press and the heat of the sun.
Similarly, not far away, is Tra Que Vegetable Village, where you can try century-old farming techniques for yourself. At first, it looks easy. Just don a Non La conical hat, watch the experts rake furrows in the ground and follow suit.
Farmers explain how to sow seeds, cover them and water them. But it's a careful, gentle, ancient skill that I quickly realise I have no hope of emulating.
My effort is a failure - one extremely well-soaked pea shoot and four lines of extremely thirsty shoots but, as with everything here, it is greeted with a hearty smile.
Vietnam's hospitality is legendary. It is something I notice on a river cruise in the province of Ben Tre. We are kept refreshed with a constant supply of fresh fruit and cold flannels, and whenever we stop at an array of brick-making and rice noodle-making villages, are handed herbal tea and offers of keo dua (coconut sweets).
In addition to the unswervingly friendly people, Vietnam is blessed with achingly beautiful landscapes, centuries of historical buildings and madly vibrant cities.
You will find long, tree-lined rivers and spawning rice fields, lovingly tended temples, pagodas and royal palaces, and the loud, moped-frenzied, brilliant cities of Ho Chi Minh and Hue.
Equally remarkable are the country's frequently overlooked beaches. Neighbouring Thailand has somewhat stolen any chance of Vietnam winning the Southeast Asia beach mantle, but it shouldn't be the case.
A fine example of the beach properties found here is Fusion Maia Resort in Hoi An. It is the epitome of luxury, with private pool villas, two free spa treatments a day and morning yoga by the beachfront infinity pool.
Down on the beach, where you can take breakfast or a lantern-lit barbecue dinner, it is even more perfect.
I enjoy sitting quietly on the sand and watching the bustling fishing boats, while a group of local children play football a few hundred metres away.
The scene offers a vibrant stillness; a feeling of gentle, ambling calm alongside a joyous energy. For me, that is what Vietnam is all about.
CHECKLIST
Getting there: Cathay Pacific offers flights with daily connections to Ho Chi Minh City, Hanoi and Da Nang.
- AAP