Each week, Flight Centre's team of experts answer your travel questions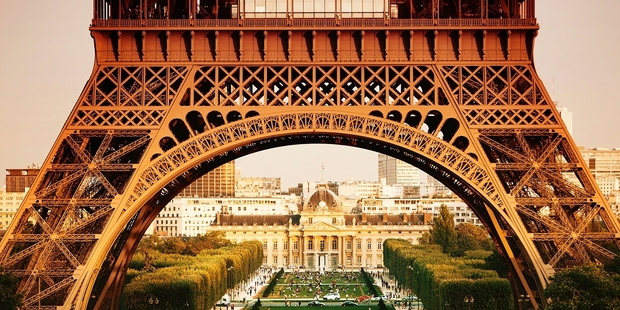 I am thinking of travelling to South America. Are there any countries where I need visas? - N. Jones
Melissa Irvine from Flight Centre Shortland Street has travelled around South America. She shares her tips and tricks for a great adventure.
You're in luck - many of the South American countries allow New Zealand passport holders to enter for 90 days without a visa and in some cases you can even travel for up to six months without requiring a visa. Check with a travel expert for a thorough list.
There are so many amazing places to visit in South America that it can be hard to know where to start - far too many for me to include but I will share my top tips with you.
Peru was a highlight of my trip, including the Inca Trail and Machu Picchu. My favourite place in Peru is Arequipa. Spend a sunny day people-watching in the square among the Peruvian locals and be sure to sample the famous "Pisco Sour" - a drink that can be bought everywhere and is famous throughout Peru.
If you're travelling into the mountains to explore, make sure you are careful with altitude sickness. Take any altitude medication a day before you're travelling and make sure you have lots of water, sweets or fruit. A comprehensive travel insurance policy is also recommended in case you fall sick.
The overnight buses are a great way to travel around, particularly the double-decker VIP buses, which depart at about 9pm and offer great service and comfort. I travelled on these and would highly recommend them - the seats reclined, we were provided with cushions, pillows, blankets, a foot rest and a meal.
When it comes to travelling around Argentina and Brazil, Buenos Aires is a great place to start and from here you can take a tour to Rio de Janeiro in roughly nine days, with plenty of stops along the way.
Cafe Tortoni in Buenos Aires is the city's oldest coffee shop and has a very rich history. Stop here for a delicious meal and you can enjoy a tango show while you're at it.
When you arrive in Rio de Janeiro, I recommend taking a city tour so you can see all of the sights that this unique city has to offer. From beautiful beaches to Christ the Redeemer, Sugarloaf Mountain and everything in between, you won't run out of things to do. There is also a fantastic night market in the evening that runs along the boardwalk - it's one of the best places to pick up all of your souvenir items.
I hope you enjoy all that South America has to offer.
I've just read a cracking book about Napoleon's retreat from Moscow to Paris. I'd love to see some of the battlefields - maybe even follow the path of the retreat for some of the way. But I'm worried that the areas of Poland and Russia where most of the fighting took place will actually be a bit dull and hard to get around. Is there a good way to work in enough comfortable bits to keep my wife happy? - D Clover
Pamela Shaw from Flight Centre Mount Eden has recently travelled through Europe and shares her top tips for your unique retreat.
Congratulations, you've certainly had me dusting off the history books. This will be a great adventure - make sure you brush up on your language skills because most of the route between Moscow and Vilnius in Lithuania might be challenging to navigate with English not commonly used.
There are definitely many references to Napoleon and the revolution in the form of bars, museums, B&B's or small hotels along the way.
I think the best way to keep your wife happy will be to make the most of the start and end points of your journey. Moscow in particular is a wonderful city and I would recommend allowing a handful of days here so you can take in the sights. The hop-on-hop-off city tour will give you a great overview and aside from the obvious tourist attractions of the Kremlin and St Basils, make sure you check out some of the truly gargantuan buildings known as Stalin's Seven Sisters - they're among some of the tallest buildings in Europe and are testament to modern Russia. The Red October Chocolate Factory with its trendy bars and eating places is now a popular spot. For an authentic taste of Russian cuisine try eating at a chain called Elki-Palki. It's very popular with the locals and it's a cheap buffet style so you can be a little adventurous in sampling the local cuisine. When you get to Vilnius, take a day trip to Trakai on Lake Galve. It's about 30km out of the city with an enchanting gothic island castle originating back from the 14th century.
Finishing in Paris is the perfect spot to end your holiday and your wife will love it. With so many sightseeing activities, places to shop and great cafes and restaurants, it will put the finishing touch on your holiday. Enjoy.


SEND US YOUR QUESTIONS
Email your questions to travelexperts@nzherald.co.nz for answers from Flight Centre's experts. Include your full name and phone number in the email. Not all questions will be answered.


Flight Centre has Paris holidays including return airfares from Auckland, one night stopover accommodation in Seoul and two nights in Paris from $2,459* per person, twin share. Valid for sales until Monday. Travel from January 20-March 31.
Flight Centre has return airfares from Auckland to Buenos Aires from $2,699* per person. Valid for sales until August 31. Travel on selected dates from 1 February.
* Price subject to availability.