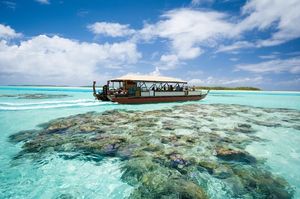 The Cook Islands have overtaken Fiji as the top South Pacific holiday spot for New Zealanders.
Roy Morgan Research says the number of people popping over to Fiji has steadily waned since the 2006 coup.
It says as Fiji's star waned, the Cook Islands' rose, and it has now claimed the top spot.
The study was done on New Zealanders over the age of 14.