Cate Foster takes a nostalgic drive through the hill country between Herekino and Hokianga.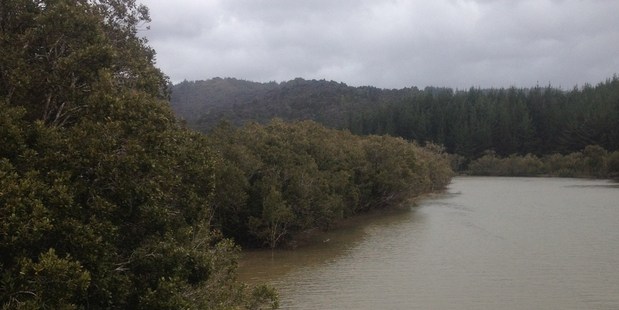 Some say childhood is another country. I'm not sure about that, as mine was geographically situated firmly in the Far North, but my memories of it are interspersed with what seemed like interminable journeys along gravel roads on what always seemed to be rainy winter days.
Squabbling with siblings was obligatory; so was car sickness. So why then did I decide to revisit scenes of such misery?
Well, for a start, decades have passed, no siblings are at hand and the roads can't possibly be as bad as I remember them. I also no longer suffer from car sickness.
Leaving Kaitaia behind is easy to do, as a quick left turn by the rocket clock tower puts us on the road towards Ahipara and the start of my little pilgrimage into the past.
A few kilometres before we get to Ahipara, we turn off towards Herekino and head for what really still could be described as "the back of beyond" - that rolling hill country that lies between the Herekino and Hokianga harbours.
To seamen of the 19th century the northernmost of these, the Herekino, was known as "the False Hokianga", as from out to sea the surrounding headlands were similar to those of its larger neighbour to the south, but with an even more treacherous bar. Shipwrecks were common here in both pre-European and colonial times.
On this rainy summer day, however, my companion and I stick to the road. Thankfully it is now tarmac and, after leaving the cleared farmland behind, we wind through landscapes unchanged through millennia.
Green rivers run secretly behind banked mangroves and these give way to bush so profound it harbours wild cattle to this day.
As we round a corner, a family group of wild-eyed renegades asleep on the road takes fright at our appearance and crashes back under cover as we pass.
Signposts with names originating in history make us pause and think.
Diggers Valley is in this area, where ex-servicemen - "diggers" - were demobbed after World War I and allotted "billy can" farms. Access roads had to be dug by hand.
Broadwood; yes, the woods must have seemed broad and deep to the earliest Europeans when only the treacherous Herekino offered a way south to civilisation.
Still well inland of the harbourside village of Kohukohu, we turn south to Panguru. This, along with Pawarenga on the even smaller Whangape Harbour (between the Herekino and the Hokianga), was one of a network of Catholic mission stations that once dotted this area with schools and community projects.
St Gabriel's in Pawarenga is stunningly situated on a headland above the Whangape.
St Peter's in Panguru is inland and therefore not so dramatic, but the sense of history there is palpable.
The graveyard, silent under ancient trees, contains a new grave, blanketed with still-fresh flowers, showing it is not just the clergy who once staffed the mission who are buried here, though of course they are, too.
By now, drifting rain has transformed the landscape to little more than misty shadows and we decide to press on towards Kohukohu.
Here, instead of crossing the Hokianga by ferry, we turn inland towards SH1 where our destination for the night, the Riverhead Guesthouse in Horeke, is looking increasingly appealing.
Horeke, an important ship-building port in the 19th century, lies on the southern shores of the Hokianga.
The homestead which is now the Riverhead is of a similar vintage to the time when Horeke was great, but has been there no more than 30 years.
In its previous location, above an inlet of the Kaipara Harbour, it featured in Jane Mander's novel The Story Of A New Zealand River and then in the film The Piano, but was moved north on five barges to its present jaw-droppingly beautiful location.
Our food is home-cooked and delicious, our hosts Diane and Ross are as warm and hospitable as we could wish for, and our bed in a cute gabled bedroom is so comfortable that I sleep through one of the loudest electrical storms of the spring.
After the onslaught, the following morning looks as though it has been newly washed and hung out to dry.
I smother Diane's homemade bread with jam made with plums from the orchard and, sitting on the stairs in the sunshine, savour the nostalgia of that sweet tart tang on my tongue and feel that all is absolutely all right with my world.
ESSENTIAL INFORMATION
Distance: Auckland to Panguru is 316km. Prepare for slow driving on winding roads.
Riverhead Guesthouse is at 2097 Horeke Rd, Horeke. Phone: (09) 401 9610.
St Peter's Church: 2204 West Coast Rd, Panguru, nearr Kohukohu.