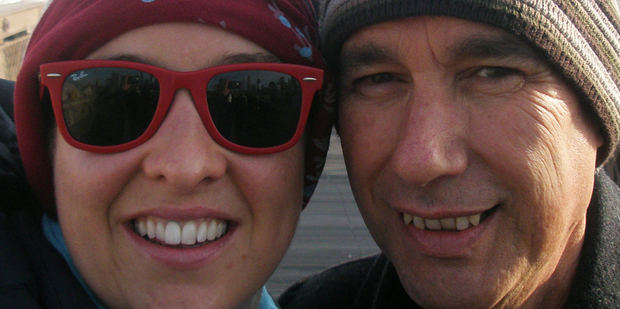 The best holiday we've ever had was... knocking on a stranger's door in Tuscany and asking if we could set up our tent in their backyard. We stayed for three days, nestled among their olive trees. We didn't speak much Italian but we had dinner with them and tried to return their kindness by teaching their sons English.
And the worst was... a stopover in Kuala Lumpur for three days when Alex was feeling sick.
"I forced myself to wander the streets in the humid sticky heat... I need to go back to KL to give it another chance."
With endless amounts of time and money we're off to... Edinburgh to spend a month running flat out from show to show at the Edinburgh Fringe, then hire a car and drive around the UK and Ireland before heading to London to take in the West End. Across to Paris to stuff ourselves with copious amounts of bread, wine and cheese before heading to Orange to watch opera at the amazing Roman Amphitheatre there.
Then down to Greece, Cyprus and Turkey to soak up some history in the sun. And then hop across to Alaska and zigzag our way through Canada, North America (stopping in New York for food, shopping and Broadway) then down to Mexico and all the way to the bottom of South America. And then we might need a holiday so we'll be off to Samoa to unwind.
Our best travel advice is... Just do it. When you're tossing up whether to spend your last $100 on something amazing, always say yes.
We never leave home without... a pair of sneakers each to go exploring in.
* Alex Ellis stars in Drowning in Veronica Lake at Q Theatre until September 1. Tickets $25-$35 from qtheatre.co.nz.