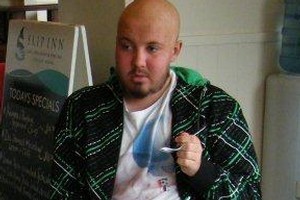 Daniel and his brothers enjoy a meal at Havelock's Slip Inn. Photo / Supplied
Auckland teen Daniel Baxter has cancer. He also has a love of good food and, thanks to the efforts of his best mate, Daniel and his family have toured New Zealand to try it all.
Daniel and his mum Chrissy kept us up to date with their adventures on the road, via this blog. To learn more about Daniel, visit the My Mate Daniel group on Facebook.