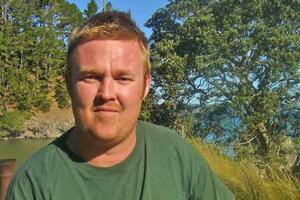 Do you travel light or heavy?
As light as possible.
Cattle or first class?
Cattle.
I can't travel without ... A good pair of boots.
What type of suitcase do you carry?
A backpack.
What's always in your hand luggage?
Duty free!
Are you a planner or last-minute packer?
Last minute.
What's the best thing you've brought back from a trip?
Stories.
Favourite or most exciting airport to land in?
Abu Dhabi - scary.
Best packing tip?
Paracetamol, antacids and undies on top.
Most memorable trip?
Wicklow to Longford by coach on the way to play a rugby game with my Irish teammates. Pranks, jokes, Lucozade and bananas. Celebratory cider and pub stops on the way home.
What do you do while on the plane?
Sleep and read magazines.
* Jon Williams is a conservationist with The Project Kiwi Trust, a community based kiwi conservation initiative based in the Coromandel. Their annual volunteer run, Kiwi Call Survey, runs from 16-20 May. To support them visit projectkiwi.org.nz.