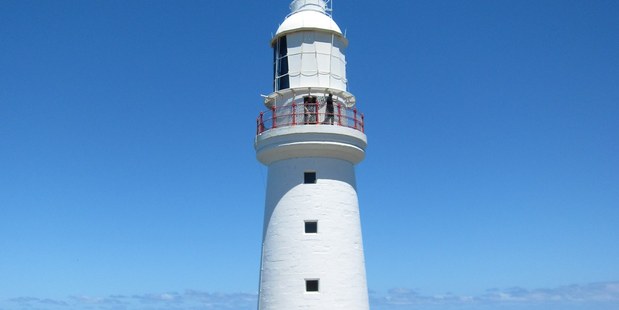 The first time I drove in Australia and came across one of those yellow signs warning me that I would be encountering kangaroos for the next X number of kilometres I was thrilled. How exciting it would be to see a roo in the wild.
After probably thousands of kilometres driving around the continent over the years I now acknowledge the signs with a wry smile and a strong suspicion that they have been placed there not by road authorities but Australian tourism officials.
Not once have I seen a kangaroo where I've been told I might - the dead kangaroo that was lying beside the road to Uluru didn't count, although it holds my personal record for being the most horrendously odorous roadkill I've ever had the misfortune to smell.
So, when the tourist brochures mentioned that koalas were easy to spot on the road to Cape Otway (a short side trip off the Great Ocean Road in Victoria) I was highly dubious. There was, I decided, as much chance of seeing wild koalas as seeing tapdancing Tasmanian devils.
The road into Cape Otway is for most of its 13km through gum woodland, which I had to admit, did rather suggest ideal koala habitat. But I was still steeled against disappointment, which is why I nearly drove past a bundle of fur wedged in the fork of a tree overhanging the road.
It took several seconds to register that yes, this really was a koala and what's more - there were at least a dozen more perched in neighbouring trees. It being close to midday and hot, the majority of the koalas were asleep, some with limbs endearingly wrapped around tree branches.
However, one or two were awake, slowly stuffing handfuls of gum leaves into their mouths, or simply gazing into space while idly scratching. They were almost impossibly appealing. Several other motorists had stopped as well and without exception, tourists and Aussies alike, male and female, old and young, could be seen gazing up into the trees with silly grins on their faces - the universal affect of cute, furry animals.
Sadly, it turns out, that what looked like koala heaven, is in reality far from idyllic. The koalas are literally eating their way out of house and home - their current haven is surrounded by dead and dying trees and regeneration is slow (it is thought partly due to fire controls which prevent the natural cycle of fires destroying coastal scrub. The latter inhibits the growth of replacement trees for what is now a too plentiful population of koalas).
But I didn't know all that at the time. On the Cape Otway road it was just a time for heedless enjoyment and idle curiosity as to how long it was safe to stand directly under a koala's bottom.
If I'd gone no further down the Cape Otway road my day would have been complete, but I was just a few kilometres away from Australia's oldest surviving mainland lighthouse.
The lighthouse was completed in 1848 following a public outcry at the sinking of the Cataraqui in 1845, with a loss of 350 lives. This stretch of coast, where the Bass Strait meets the Southern Ocean, has been the scene of more shipwrecks than any other coastline on the continent. What makes this even more tragic is that Cape Otway was often the first sighting of land after many months at sea for those 19th century sailors (crew, passengers, even convicts). For hundreds of them it would also be their last.
There is only 90km between Cape Otway and the offshore King Island, which might sound a lot to landlubbers but to sailing ship captains equipped with often poor aids to navigation, faced with often heavy seas, reefs and a forbidding coastline of high cliffs it was a perilous undertaking that became known as "threading the eye of the needle".
The Cape Otway lighthouse was first lit in 1848, with the lantern (light) components being brought ashore on small row boats through heavy seas. The lead crystal lens cost the equivalent of $A5 million. At first the light was powered with sperm whale oil, then later kerosene, but by 1939 was running on electricity. Since 1994 the small beacon that has replaced the old light is fuelled by solar power.
The lighthouse is the most prominent and most dramatic of the complex of historic buildings at Cape Otway but if you visit allow several hours because this spot is steeped in history. In 1859 the first underwater telegraph cable between mainland Australia and Tasmania was routed through Cape Otway, operated from a station built near the lighthouse. Sadly, despite the government spending thousands of pounds on this project the underwater cable failed. The rather elegant Italian-style villa that housed the equipment was later converted to a signal station that messaged Melbourne with information on all ships passing the Cape.
The villa has been refurbished and converted into a museum, which explains to the cellphone generation how telegraphs worked and also highlights the hardships the lighthouse keepers and the telegraph station staff had to endure in such a remote position.
The lighthouse itself is open for visitors. It's a reasonably easy climb to the lantern room, and then out on to the narrow platform that encircles it. The views along the coast are breathtaking, especially so if you're not good with heights: the tower is perched very close to the cliff edge.
Just up from the path from the lighthouse is the assistant lighthouse keepers' cottage (this housed two keepers and their families)which has been converted into a cafe. This serves food and drinks that the first residents could only dream about. Access to Cape Otway used to be extremely unreliable, sometimes leaving the keepers short of food and bereft of medical help.
Two more cottages have been turned into self contained accommodation...it would be a wonderful place to stay, especially after all the day visitors had gone home, and even better in winter when whales can be spotted off the coastline.
A wintery, stormy night in one of these lonely cottages could also be the perfect time to contemplate what happened to Frederick Valentich, whose mysterious disappearance is commemorated on a plaque beside the path to the lighthouse.
Valentich was a 20-year-old pilot who was flying his Cessna plane from Melbourne to King Island in 1978. His last radio contact before he disappeared without trace was over Cape Otway. The words of his final radio message were: "that strange aircraft is hovering on top of me again and it is not an aircraft..."
- nzherald.co.nz