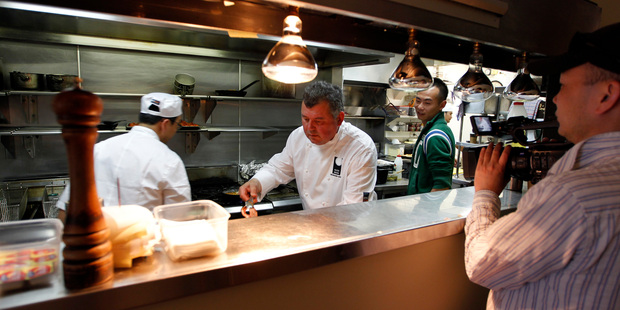 In 1973, Victoria Spackman's grandfather was a member of one of the first ever New Zealand trade delegations to Shanghai.
Thirty years on, with relations between the two nations at an all-time high, Spackman is following in his footsteps on the Prime Minister's mission in China this week.
Spackman, chief executive of Gibson Group, will be present at the launch of the group's newest project in China: a series on Chinese exchange students in the New Zealand education system for Education NZ.
Gibson Group began building relationships in the Chinese film and television market in 2009, culminating in the 2011 launch of a three-part television series designed to promote "new world wines" from New Zealand, Australia and China. The deal came about as a result of the group's relationship with regional broadcaster Tianjin TV.
Spackman says the series' success resulted in relationships being formed between New Zealand vineyards and the Chinese-based Dynasty Distributors.
The Education NZ series is designed to market the New Zealand education system in the lucrative Chinese market, and documents the experiences of past and present Chinese exchange students.
The group is also in talks regarding future film and television opportunities in China. Spackman cautions, "things move slowly in China, and things move slowly in television. Relationships are very important, and nothing happens quickly."
However, she is confident China will continue to play a growing role in the company's ongoing activities. "The New Zealand domestic markets in both film and television are pretty stagnant and there's not much room for growth," she says.
"We see China as a growth area for everything. Their film box office is growing at an astronomical amount each year."
The opportunities for New Zealand firms to play a role in the market are clear.
"There's an increasing interest from Chinese TV and Chinese film producers in partnering with Western firms, and particularly with Kiwis. We see it as a great opportunity to grow our business, and to build on the good relationship that exists between New Zealand and China generally, and between us and specific firms."
• John Key is to launch the project during this China mission.