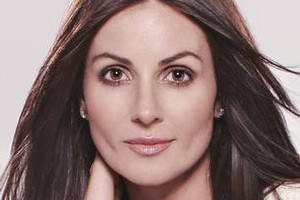 New Zealand's Next Top Model's third season ratings have slipped - but the TV3 show still beats programmes on rival networks.
For the first 11 of 13 episodes Nielsen Television Audience Measurement statistics show:
* There were 39,000 fewer viewers than last season for those aged 5+.
* There were 44,000 fewer viewers for those aged between 25 and 54.
* There are 31,000 fewer viewers for those aged between 18 and 49.
Season two figures were higher than the inaugural 2009 ratings.
Despite the dip the programme beats offerings on TVNZ, Prime, Four and Sky.
TV3 statistics show Next Top Model holds a 23.9 per cent market share of the 25-54 audience, marginally pipping Sky on 23.1 per cent and TV2 on 20.7 per cent.
The station also attributes increased ratings for The Graham Norton Show, 7 Days and The Jono Project to viewers sticking around after Next Top Model airs at 7.30pm.
TV3 blogger "Top Model Miss" might have hit on a few reasons for the slide in statistics this year.
In her summary of last week's episode she echoed judges Sara Tetro, Colin Mathura-Jefferies and Chris Sisarich who critiqued some contestants for being colourless.
"Brigette and Rosanagh were sweet but ultimately bland except for their exquisite looks."
She also drew attention to the behaviour of some of the girls who have been picking on "awkward" Bianca.
"I am not too keen on this passive-aggressive 'Let's make Bianca uncomfortable' campaign from the girls. Poor form, ladies."
Last season the show featured larger than life personalities.
Dakota Biddle's ability to rub people up the wrong way with a string of comments and winner Danielle Hayes' bluntness and Cinderella finish made for interesting television.
TV3's Andrew Szusterman wouldn't be drawn on whether he thought this year's bunch of wannabe models were less than riveting.
"The halo effect of New Zealand's Next Top Model on the rest of the schedule is key," he said.
"Our Fridays are performing incredibly well and the set-up of Top Model on the rest of the night is invaluable."
He would not say whether it would return next year.