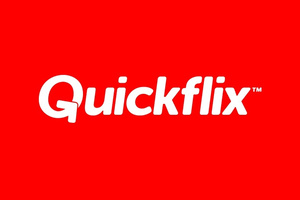 Online-movie streaming service Quickflix - which was seen as being on shaky financial ground - received A$5 million ($6.3 million) in funding and a new billionaire board member just in time for Christmas.
Listed on the Australian stock exchange, Quickflix launched here on March 29 last year but has been criticised for its library of TV shows.
Its net loss for the 2012 financial year grew to A$13.97 million, up from A$2.96 million the year before, and the company announced in November that it would lay off about a third of its staff.
But on Christmas Eve the online content service said that investors, led by Los Angeles-based media entrepreneur Alki David, had put A$5 million into the company.
"Quickflix represents a key investment for me and the growth potential for the company in the Asia-Pacific market and beyond is staggering," David said.
David, who is also joining Quickflix's board, reportedly enjoys practical jokes and has an apparent net worth of almost US$2 billion ($2.4 billion).
According to the Australian newspaper, he is the heir to the Coca-Cola Hellenic shipping and bottling company and was born in Lagos, Nigeria, in 1968.
Educated in Switzerland, the 44-year-old then served in the British Army before studying at the Royal College of Art in London, the Australian said.
According to the newspaper, David is also an actor, has starred in a number of action movies and has been married three times.