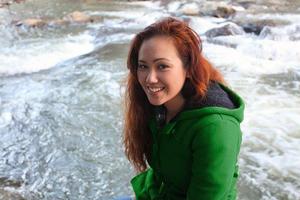 New Zealand's Got Talent hopefuls will be waiting nervously by their phones today to hear if they have made it through to the next round.
More than 5000 performers turned out at pre-auditions at town halls and schools across the country over the past six weeks.
Their numbers will be whittled down for eight heats next month, to be held in Dunedin, Wellington and Auckland.
Cherisse Dahlia Druett was typical of many of the performers on tenterhooks.
"New Zealand's Got Talent is all that I have been able to think about since the audition," she wrote on Facebook. "Got my fingers and toes crossed."
TVNZ has set up a hotline for any urgent queries: "If you have made it through to the next round, we will contact you. This could be after the 18th of June so please don't panic if you don't hear from us on Monday."
Celebrity agent Andy Haden said he understood the judges were to have been announced last month. Rachel Hunter is still a favourite to be named, alongside an overseas judge and a music industry figure.
A TVNZ spokeswoman said judges would be announced shortly. "We are unable to comment on the judging line-up for the show until all contracts have been signed."