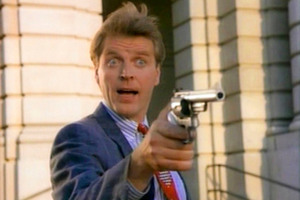 The Government has given tacit approval for SkyCity to take over TVNZ land in its proposal for a national convention centre, another case of meddling in the media business.
Under the Nats we've seen the Warner Bros deal and radio industry loans that saved MediaWorks.
Elsewhere the Government resisted calls for more transparency for the pay-TV business, and the state broadcaster has formed an alliance with Sky.
SkyCity has included TVNZ sites at 85-93 Hobson St in its proposal for Government negotiations.
It is seeking incentives to allow more pokie machines in return for its $350 million investment.
In my opinion the purchase of the TVNZ site and the rehousing of production facilities - without consultation and against the broadcaster's wishes - is tacit in the Government considering the proposal.
A spokesman for Economic Development Minister Steven Joyce's office said this week: "If following the negotiations [with the Government] the TVNZ sites are needed, then SkyCity would seek to purchase the land from TVNZ in the normal commercial manner."
But this is a crock.
If the SkyCity proposal - attached to Government regulatory changes - is approved, the TVNZ board will have no choice but to sell the land.
The sites include production facilities, the Maori and Pacific Unit and Freeview and it would cost a lot of money to rehouse the 150 staff elsewhere.
If TVNZ is forced to sell there is only one bidder, SkyCity, and no prospects for competition to boost demand.
Maybe the minister or Prime Minister John Key would arrange another deal to set the price? Negotiations by Joyce's ministry are not transparent, and they are probably not commercial.
I understand that one fear on the TVNZ board is that the forced sale of the land - theoretically raising between $5 million and $6 million - would lead to demands for a special dividend to the Government, ignoring the extra costs of finding a space for staff.
Like the Warner Bros agreement before it, the deal is opaque and suggests a Government that believes it should be an active player in the market.
Maybe there would be a case for TVNZ selling its land and securing space alongside the conference centre, allowing it to be marketed as having full television facilities.
The crew on Good Morning could film from across the SkyWay, at the SkyCity casino.
SLEDGE HAMMER
It may be that New Zealand Post's Localist is the best thing since the Pony Express and the death of snail mail has uncovered a new way to make money out of two sunset industries - directories and community media.
But I cannot help but wonder about a new company working in a difficult sector that does not provide details about its financial performance, and where nobody in management has any of his or her own money at risk.
New Zealand Post hardly mentions Localist in its past two financial results and has adopted the Sledge Hammer approach: Trust us, we know what we are doing.
In my opinion the board for the Localist - chaired by the much-lauded former Kiwibank chief executive Sam Knowles and including New Zealand Post chief executive Brian Roche - should volunteer a picture of how this new venture is performing, including some figures on cash flow.
It laid off about 28 staff at the start of the year, but New Zealand Post says this is because it changed from the start up to the operational stages.
The company seems well resourced - with some nice new cars tootling around town - and it is understood that NZ Post has happily spent $20 million building the business in its first year.
Chief executive Blair Glubb is confident Localist is going to be breaking even by the end of the year and making a net profit within five years. Start-ups take time, he says.
RED ROVER
Ironbridge Capital would have us believe that TPG's attempted back-door takeover of MediaWorks is all over Red Rover.
MediaWorks owns TV3, Four and several radio networks including The Rock, The Edge and RadioLive. But I'm hearing that it is not all over, Red Rover.
Ironbridge announced a deal last week that wiped out about $96 million of second-tier debt, with senior debt unchanged.
The deal for the $50 million cash injection - much of it to pay off a $30 million debt to the Crown and other commitments - makes the position of senior banks and creditors stronger and Ironbridge says "most" banks are signed up for three years.
But it seems there are some questions about whether the deal is cut and dried. TPG - which has sought to buy-up debt as a way of taking over the company - owns 20 per cent of the debt, and one corporate source suggested it might question whether the debt restructuring could go ahead without its approval.
Ironbridge was saying last week that the ink would be dry on the deal about now, and there are no immediate signs of a delay. Yet people in the know predict TPG will return sooner or later.
And one industry insider noted the Government must have looked with fascination at a willing buyer missing out on TV stations.
I know the Nats have said TVNZ is not being privatised - not this term at least. And we don't know how much they would try to recover. But if it were for sale, TVNZ would have a much healthier balance sheet than MediaWorks. It has close ties with the pay-TV monopoly and its output deals with Hollywood studios are much more secure.
IMPEY & TURNER
One of the intriguing factors of this media play was the involvement of Brent Impey as a consultant to TPG. Impey was a former chief executive of MediaWorks and the founder of RadioLive. The hands-on radioman had maintained a good rapport with management.
He even filled in as a DJ on RadioLive for a while.
His exposure as consultant to TPG meant MediaWorks had to stop giving him another go.
I'm told the rapport between Impey and his replacement Sussan Turner, whom he once hired to head the radio division, has cooled.
The Herald reported Impey's consultancy to TPG last week and Ironbridge indicated it found out about two weeks before, when Impey turned up at a meeting of TPG officials with Turner.
YES, MINISTER
Residual ill-feeling remains on Radio NZ's Afternoons with Jim Mora show after Canterbury Earthquake Recovery Minister Gerry Brownlee went over producers' heads last month to respond to criticism on the show.
A Christchurch-based Labour MP was having a ping at Cera, the recovery organisation.
Brownlee took umbrage and called in to respond. But when he rang through, producers said they could not fit him in.
Undeterred, he called back and ended up talking to chief executive Peter Cavanagh, who told them to put the minister on the air. He was on for about six minutes, I am told.
My source said Mora was particularly unhappy, but given the subject matter it does not seem to me like a classic case of political interference - and more useful than a couple of PR folk on the panel prattling on.