Drones are changing the way the film and photography industries work, allowing us to see the world as never before. But they are sparking privacy fears and safety concerns for aviation authorities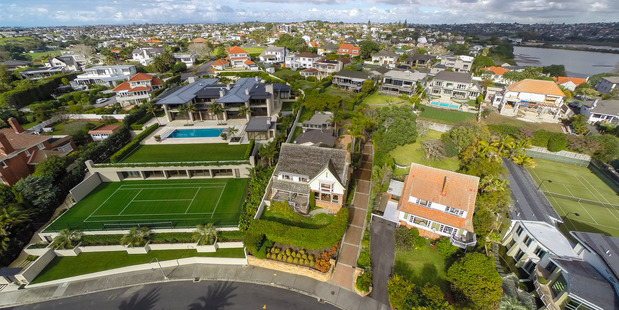 Dizzying aerial shots of wide, sweeping landscapes used to be the exclusive domain of big-budget film productions with a helicopter, but not any more.
The rise of Remotely Piloted Aircraft Systems — "drone" is something of a dirty word in aviation circles — means it is now possible for small operators to capture soaring images suitable for use in the Lord of the Rings.
RPAS are causing a headache for the Civil Aviation Authority (CAA), which is working to adapt its regulations to the rapidly changing technology.
Earlier this month it received Cabinet approval to create a new set of rules for the aircraft, which are currently governed by the same regulations that apply to model planes.
CAA general manager of general aviation Steve Moore says this is inadequate for RPAS because operators generally want to fly in areas out of bounds for hobby model aircraft users.
"The current rules ... were designed to separate model aircraft from the public and other aviation users.
"That doesn't always work when it comes to a commercial operator doing things like photography or survey work."
The CAA is working with New Zealand's small RPAS industry to draft a new set of rules, which could bring in a licensing regime.
"We're talking things like pilot training ... and also the airworthiness of the aircraft — is it a reliable platform? Is the blade going to come off and hit whatever is in its path?
"There's a whole bunch of considerations."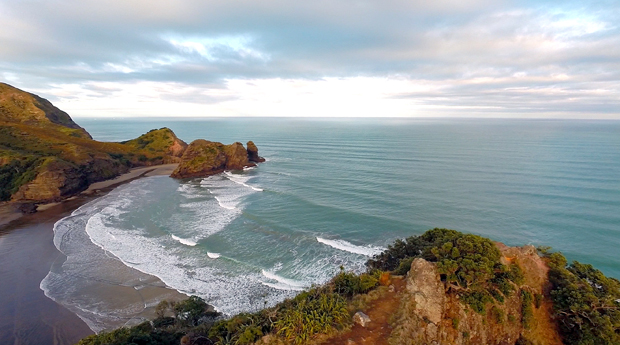 South Piha looking down from Lion Rock. Photo / Jason Dorday
The CAA is aware of several breaches of aviation rules by RPAS operators, including a man who flew his quadcopter in the flight path of Wellington Airport, and someone who used a drone to film a Chiefs and Hurricanes game at Waikato Stadium.
"A lot of these people aren't traditional aviation users so they have got no idea of civil aviation rules," Moore says.
The CAA is also having to anticipate technological changes before they happen, and the possibilities with these mini aircraft are vast.
"I am sure that in the future we will see full-sized aircraft doing, for example, freight runs up and down the country. It's all pretty exciting stuff because there are huge opportunities from a commercial perspective — they could even do commercial flight," he says.
"We'll also have to ensure things like the radio link between the operator and the aircraft is reliable ... to reduce the risk of people hacking it.
"There are all sorts of new considerations."
Although the CAA doesn't know how many RPAS are operating in New Zealand, there have been 12 "occurrences" relating to the aircraft reported to the authority so far this year, compared with just three in 2003, one in 2004 and four in 2005.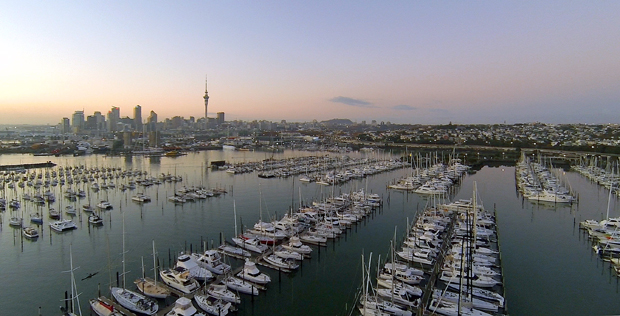 Boats moored at Westhaven Marina as Auckland CBD looms in the background. Photo / Jason Dorday
In the United States, the Federal Aviation administration estimates there will be more than 7,500 RPAS operating there by 2018.
Auckland photographer Jason Dorday recently invested in a hexacopter drone with a mounted video camera and has been using it to shoot some of Auckland's landmarks.
He has flown the six-propeller aircraft high above Eden Park and even zoomed it to the inaccessible summit of Lion Rock at Piha.
"It's fun but it's actually quite stressful, too, because you've got a fair bit of equipment floating around up there," Dorday says.
Worth around $3,500 and weighing about 2.5kg, the hexacopter can stay in the air for a little over 11 minutes before its battery needs to be recharged.
Dorday operates it by remote control, with the camera's view displayed on a nearby monitor. The drone has a range of 2.5km.
Drones can also be used instead of expensive and complicated tracking systems for cameras, which allow for smooth shots of moving subjects.
"You don't only have to use them to fly high — you can follow someone down a street with them."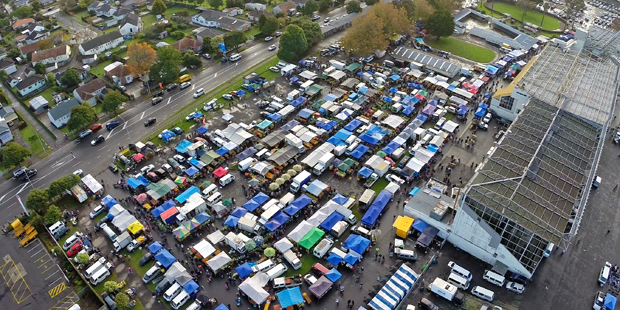 A bird's eye view of Avondale markets. Photo / Jason Dorday
Dorday's website has received a lot of interest from film and television clients, he says.
Dorday and a number of other operators have obtained an informal appraisal from the CAA to ensure they are safe.
Although his drone is capable of flying as high as several thousand feet, Dorday always keeps his aircraft within sight and under 120m to comply with these rules. He also avoids built-up areas, airports and man-made structures.
Drones are usually thought of as remote killing machines for the US military however commercial -operators have recently realised their potential.
Other sectors are also exploring potential uses, including possible applications for agriculture, photojournalism and search and rescue.
"Surf lifesavers are really keen on it as well because you could have the equipment sitting there, ready to go, and if someone's in trouble then a small, manoeuvrable drone could just zip out and do a quick reconnaissance, find the target and guide in the lifeguards," Dorday says.

Drone facts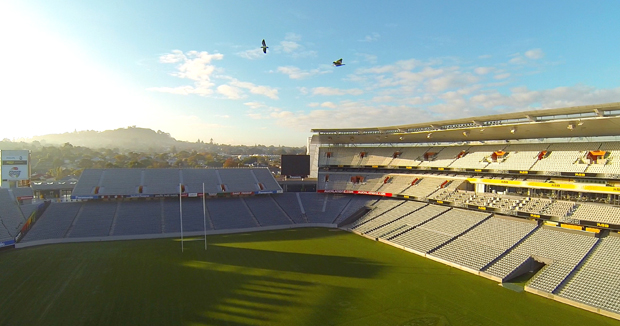 High over Eden Park's main field. Photo / Jason Dorday
• Officially known as Remotely Piloted Aircraft Systems (RPAS).
• Available online and from toy shops, electronics retailers and camera suppliers.
• Estimated to be hundreds in operation in New Zealand, but the Civil Aviation Authority (CAA) is unable to say exactly how many.
• The CAA is currently investigating a small number of complaints relating to RPAS flown in controlled airspace without clearance.