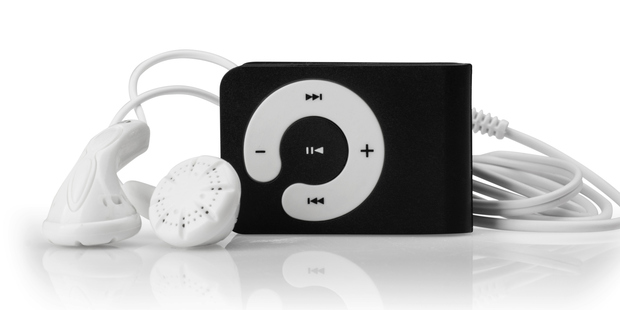 Sometimes an idea can change the world. One of the more powerful examples of this are the changes wrought by MP3 since its invention in 1987. The impact of the MP3 audio format on an unsuspecting world has been nothing short of huge. Not only did it leave the music industry fundamentally changed, but it has also paved the way for music download services such as iTunes and Spotify. I caught up with the creator of the MP3 format, Professor Karlheinz Brandenburg who was recently inducted into the Hong Kong Internet Hall of Fame.
PP: What was original inspiration or spark that ultimately led to the development the MP3 audio format?
KB: There are several starting points for the story: Prof. Seitzer (my Thesis advisor) thought that low bit-rate coding should enable a much better audio quality (good enough for music) over the telephone network. He looked for a student who could find out, whether this is feasible.
After working for some years on the topic with somewhat limited success, in early 1986 I had an idea which I hoped would enable much better audio quality. This became true. Around the same time others already published the idea to use knowledge about human hearing (psychoacoustics) to build better speech and high quality audio codecs. This worked very well in the new Erlangen audio coding algorithm (called OCF for Optimum Coding in Frequency domain).
PP: The MP3 format has had a profound impact on the online world, did you foresee any of these?
KB: Not really. In 1994, the team in Erlangen intentionally used the Internet for marketing purposes and wanted to establish the technology (still called "MPEG Audio Layer-3") as "the Internet audio standard". We envisioned millions of users, we got literally billions.
PP: Was creating the format a tough job? What was involved?
KB: It certainly took a lot of passion and overtime effort from a lot of people. We needed everything: good ideas, stable implementations (including hardware to prove that this is not just an idea from research), political skills in the standards committee and finally a good idea about the business models which would fly in the world of PCs and Internet and still generate a healthy income stream from royalties.
PP: The MP3 format has withstood the tests of time and proven remarkably enduring, what do you see as its next evolution?
KB: The next evolution already has been around for a long time. It is MPEG Advanced Audio Coding (AAC), as used by Apple, in basically all smartphones and for many streaming services. AAC builds on the same basic ideas as MP3. MP3 will still be around for a long time, since this is the format which works on all devices.
PP: What do you see as the key factors figuring in the evolution of online multimedia?
KB: 20 years ago, several key factors where there at the same time, making first online audio and then online video feasible: These factors are
• fast enough computers and, today, portable devices
• enough bandwidth to stream audio and, today, video
• coding technology like MP3, AAC, HeAAC, MPEG-2 video, MPEG-4 AVC / H.264 etc.
PP: Will the internet be able to cope with emerging ultra high definition (4k) video formats and HD audio formats?
KB: Certainly there will be the bandwidth, at least to our homes. For many applications, bandwidth is still expensive, so low bit-rate coding will still be used for a very long time to come. In the video field, better resolution gives you an advantage whenever big screens are available. The advantage of HD audio over the standard set by CD audio is purely psychological, so I do not see that much use in the future. People do realize when somebody tries to sell snake-oil to cure all diseases.
PP: What are your views on issues such as DRM and copyright infringement?
KB: We did work on DRM systems 20 years ago. My opinion was always that musicians and everybody involved in the production and distribution of great music should get paid. A very important requirement for such technologies is ease of use. Since there was never a system which is easy enough to use, DRM for audio distribution nowadays is nearly dead, at least for download portals.
PP: Are you able to share what you are working nowadays?
KB: The Fraunhofer research team in Erlangen still works on the next generation of audio coding. Currently this includes low bit-rate 3D sound. We, at Fraunhofer Institute for Digital Media Technology IDMT in Ilmenau, got a number of activities including high-end immersive (3D) sound based on wave field synthesis and audio analysis technologies. With audio analysis, you can do things like transcribing music to score and then let the computer listen to you playing the tune and telling you, how good you are and what you need to improve. You can try (and buy) this technology in a computer music game called Songs2See.
At the Ilmenau University of Technology, we are currently trying to understand better how our ears and brain work when listening to music. There are still a lot of unanswered questions, so there will be many more thesis projects with hopefully great results.