People are walking around with their life stories in their pockets and ignoring some basic security precautions.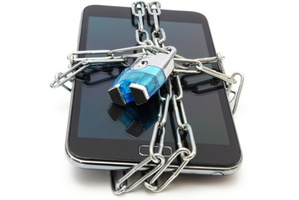 Most Kiwis will soon own a smartphone - but most don't have the smarts to keep it safe.
Research by consultants Frost & Sullivan indicates that within four years 90 per cent of us will own a smartphone, up from just over 60 per cent now.
But cyber experts warn that New Zealanders are not taking basic security precautions such as pin locks, security software and back-ups.
Netsafe, the not-for-profit organisation that promotes internet safety, says many owners don't realise the device is a small but vulnerable computer needing the same protection as a PC.
"I don't think people have made the leap," says Netsafe's chief technology officer, Sean Lyons. "They don't necessarily think they have the same concerns as they do with their PC."
Cyber crime cost New Zealand $152 million last year according to the antivirus company Symantec.
More than one in four smartphone users had experienced cyber crime in the previous 12 months - and this number is expected to grow quickly.
It's predicted that from this year more people around the world will connect to the internet through phones or tablets than from laptops or desktops, meaning it is only a matter of time before criminals shift focus from the old technology to the new, Mr Lyons says.
But nearly two-thirds of New Zealander don't know that security systems exist for smartphones and tablets, Norton says.
The biggest threats remain losing the phone, or having it stolen, then unprotected data ripped off by criminals. A quarter of smartphone users lost their phone or had it stolen last year.
Of medium risk - but likely to grow as criminals shift their focus to handheld devices - are phishing, spyware, malware buried in apps and network "spoofing", an attack in which smartphone users connect to rogue Wi-Fi and criminals steal emails and other data for phishing attacks.
But loss of data by theft and scams is dwarfed by the extent to which smartphone users freely give away highly personal information to companies such as Google, Apple and Microsoft, which create smartphone operating systems and apps, and to makers of third-party apps.
Smartphones gather or contain huge amounts of confidential information about their users, including locations, contacts, photos and internet history.
Operating systems and apps often demand access to this information and then collect it for the companies which sometimes sell it on to third parties.
This makes smartphone apps a much more serious threat than hacking to our privacy, says the head of Wellington IT consultant IntuiSec, Sean Lyons.
"I do believe that most New Zealanders using smartphones are not really aware of the risks. It is not strictly a New Zealand problem, though. I believe that we are as well educated as most other smartphone users in the world.
"The problem is that smartphones have inserted themselves into our life in a pervasive way and in a short period of time.
"And since privacy is a problem most people haven't had to address before the age of smartphones ... we are struggling to understand how to deal with the problem."