Online video prompts police action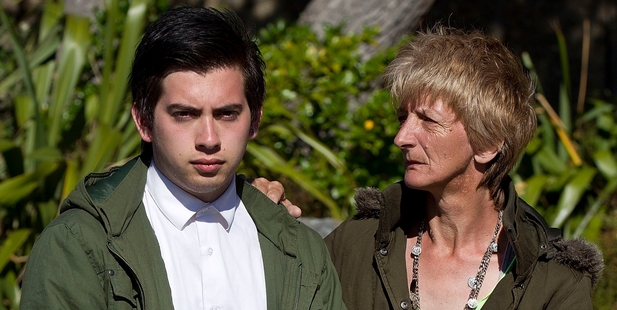 A frustrated mother turned to YouTube after her son was assaulted and police showed little initial interest in making arrests.
Roger Whioki, 19, was disgusted to find his fifth-floor apartment window covered with spit one Saturday in late October.
Believing people directly above his apartment were to blame, he went to confront them and was punched in the face.
Whioki was drinking wine but said that he wasn't drunk when he approached the neighbours. He told the Herald on Sunday that he asked the neighbours to stop spitting, and to clean his window.
Whioki said a guest from the other apartment confronted him in the lift and demanded he put down his wine bottle. Security footage showed him being punched in the lift.
Whioki, a chef at a local four-star hotel, said he suffered a black eye, fractured nose and would need four teeth fixed, which could cost hundreds of dollars.
He had called police but they effectively blamed him. "The constables went on to tell me that because I went on to confront them about the spitting on the window, I had pretty much initiated the fight.
"Obviously I was quite upset ... if I have a problem, are you telling me I shouldn't go sort it out?"
Whioki and his mother, Andrea Janes, obtained closed-circuit TV footage of the altercation and posted a video on YouTube. The video resulted in a "confession" and apology from the alleged assailant, and Whioki credited YouTube with spurring police to renew the inquiry.
Janes said an apology from a police officer had also helped, but the family was still upset after getting the runaround for nearly three months.
"I've been a security guard my whole life, assisting police."
Wellington police said they were working on the case but nothing indicated the initial police response was inappropriate. "We have taken a formal written statement from Roger ... and with two other people who were present there," spokesman Mike Bohm said.
Asked whether police took too long investigating, he said: "The information that officers had at the time will be part of the review we're doing."