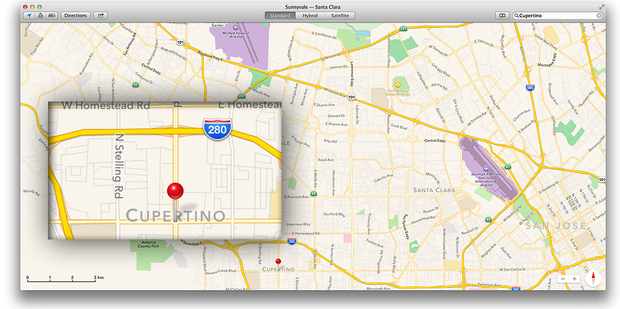 The year 2013 was pretty good for Apple, with no big surprises. Well, Mac-wise, the New Mac Pro would have been a surprise if they hadn't talked about them - and shown two prototypes - at WWDC mid-year. All the other Macs got incremental updates which definitely made them better, apart from the mini which got no love at all. The other Macs changed to Intel's Haswell chips. This meant Apple's notebooks and the iMac kept pace with the refresh cycle. And for sure they were improved, but it wasn't earth-shaking.
Of course, OS 10 Mavericks shipped, and that did signal an interesting change in that it was a 'full number' upgrade (10.8 to 10.9) and yet it was still free. This, too, was incremental as far as systems go, but it introduced a lot of synchronising between that and the also released iOS7, and some Apple apps on both platforms.
iDevices went through some interesting changes with the 64-bit iPhone 5s, iPad Air and iPad mini. It would be true to say we're not yet fully aware just what this means, but generally anyway, they have become more powerful computing devices. For the future ... it will be interesting. Apple typically has a very detailed road map worked out.
At the same time, Apple created the plastic-cased iPhone 5c, which was basically an iPhone 5 in a plastic case, although it had a few tiny improvements over the 5. This confuses the market, if anything (well, it does me).
If you really want a 'cheaper' iPhone, the iPhone 4 s is still on sale and it's still a very good iPhone. And it has a metal case. If you want the best, the iPhone 5c doesn't cut it - you want the 5s. But Apple has been hard at work in China and you have to admit, Apple probably knows what it's doing there. Indeed, China Mobile just became an iPhone carrier, which could mean millions more sales.
The iPad Air (I do keep forgetting it's the iPad Air, as to me it's just the iPad 5) shaved an impressive amount of volume off its case despite getting more powerful internals. It's lighter and thinner, yet a lot more impressive, computation-wise, than the iPad (4) that preceded it.
The iPad mini is now into its second generation and it gained the 64-bit A7 dual-core CPU too, and likewise the M7 motion sensor. This gives it virtually the same power as its larger sibling.
But for those who expect Apple to do something revolutionary every year, no 'new device category' appeared, which caused disquiet amongst those who don't really have much idea what Apple is about. For those of us who already love Apple products, we appreciate the refinements so far, thank you very much.
Apple also spent 2013 acquiring companies. Fifteen, in fact, covering a range of services and technologies, from knowledge companies to wireless GPS specialists to specialist wireless chip providers to transit experts. What does it all mean?
I don't know. We will eventually find out. Meanwhile, as iDevices grow in power and start to rival desktops, they're being increasingly accepted into the corporate world. Apple won about 8 per cent of global business and government spending on computers and tablets in 2012, according to Forrester Research, which puts it one percentage point up on 2009. By 2015, Forrester estimates that figure will be 11 per cent - but these numbers exclude the iPhone, which is probably the most used Apple product purchased by corporate customers.
Partly what was holding up the acceptance of Apple devices in business was lack of business apps - fortunately, in this connected world, the spread of web-based software has helped overcome these limitations. Also, many more IT people now seem to trust Apple's security features so one internal corporate hurdle is dissipating. Even five years ago, mentioning you wanted to use an Apple device in your firm's IT environment caused heart stoppage and rushed trips to the WC. That was stupid then - it's even more stupid now, and thankfully much less likely to happen.
As mentioned in a previous Apple Watch, Mac sales dipped a little in the last quarter of 2013, but that was before the newer Macs with the Haswell chips factored in sales figures. It will be interesting to see if they rise again in the next quarter, with holiday season and back-to-school buying factored in. The new Mac Pro going on sale at least raises Apple awareness, but in New Zealand and other countries, delivery of the new Mac Pro has already slipped to March (around six weeks). This at least proves demand is strong.
And how about this? The total number of Apple devices sold will equal the number of Windows PCs by some point this year, or so predicts Asymco's Horace Dediu. He compares the Mac, plus iPad plus iPhone with Windows PCs, and shows that by last year there were only 1.18 more Windows PCs than Apple devices. It's a partially artificial comparison, as Dediu includes iPhones while excluding Windows Phones and tablets, but given the very limited success of Windows mobile devices to date, correcting that wouldn't even change the pattern much.
That says more about the decline of Windows than it does about the rise of Apple, though, for interestingly the reversal started even before the iPhone appeared. The article says 'peak Windows' was back in 2004 (the iPhone was introduced in 2007). Back then, the ratio of Windows PCs to Macs was 56:1. It was most likely partially caused by the iPod halo effect - people were aware of Apple for the first time for something that wasn't the Mac. But people had good iPod experiences, its device-competitors (MP3 players, basically) were either rubbish or failed to spark, and people started realising Macs were probably also great. As they were.
By last year, that ratio had fallen to just 18.8:1. While there was a temporary blip in the Windows versus Mac graph around 2011-12, this may have been due the emergence of sleek Windows ultrabooks. But soon after, the Windows lead once more resumed its downward trend.
Anyway, that's neither here nor there, since Samsung is Apple's most aggressive - and most successful - rival these days, and/or Google. Samsung, however, will actually impact on Apple one way or another. It's tempting to say something rude about Samsung at this point, as then all the Samsung fans jump up and down and call me a 'fanboi' in the comments, which go off. But I'm not going to. Suffice to say: 'of course I am, you twits!' I'm supposed to be insulted? This blog is called Apple Watch.
So what are you?
Anyway, as for impact - Apple could spin its iDevice line into a range of devices. Bigger screens for both iPad and iPhone. Who knows? I'm sure fashion designers can't wait to design clothes with bigger, stronger pockets. But the point is, the iDevice field sure does have a lot of potential.
That leaves two things that have been widely speculated upon: the possibility of an Apple watch, and for an Apple Television. They're both possibilities, simply because Apple builds a lot of stuff in its R&D labs that never see the light of day. You imagine it, Apple's probably built it, and had a good play with it, too.
There's a reason a lot of these things never see the light of day - but that doesn't mean some things definitely won't emerge. Something definitely will - when it's ready. Personally, I still think an 'Apple Watch' would just be the next iPod shuffle, myself, as I said about a year ago.
Anyhow, we'll see. I look forward to 2014. I hope you do too.