The man behind one of the year's most anticipated games, Beyond: Two Souls, says there's a true story - and real actors - behind its dark, spiritual journey. Chris Schulz reports.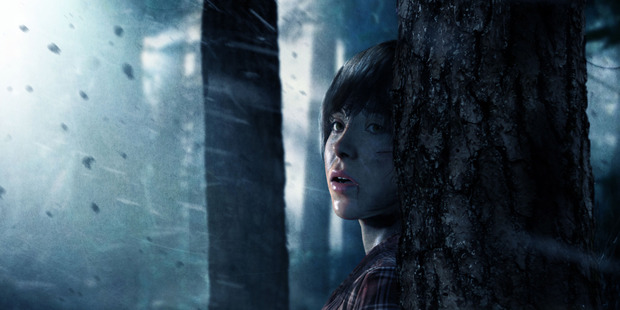 Forget about Gravity's oxygen-expending drama, Pacific Rim's crushing robo-wrestling, World War Z's rabid zombie mayhem or the interstellar thrills of Star Trek: Into Darkness.
Beyond: Two Souls might just be the movie experience of the year. But you won't be able to see it in theatres.
Featuring two Hollywood stars, a reported $39 million budget and a script that includes 23 different endings, the PlayStation 3 exclusive release promises to be the closest gaming has come to providing an interactive movie experience.
Released in New Zealand this week and produced by the French team behind 2010's much praised Heavy Rain, Beyond includes big-name actors Ellen Page and Willem Dafoe in a globe-trotting, choose-your-own-adventure story with a script that ran to 2000 pages (an average 90-minute film might be about 100 pages).
That may seem excessive, but as Quantic Dream head developer David Cage puts it: "We wanted players to feel like they were in charge of telling the story through their actions."
Gamers play as Page's character, Jodie Holmes, through 15 years of her life as she searches for the reasons behind her link to Aiden, her spiritual soulmate who can be called upon for help during sticky situations. Need to take out a guard? Aiden can do it. Want to use mind control over a Jeep's enemy driver? Give Aiden a crack. Need to wake Jodie up to warn her the cops are coming? Aiden can help do that, too.
Dafoe has a smaller role as Nathan Dawkins, a government scientist who becomes Jodie's surrogate father after being assigned to analyse her special abilities.
With the story mode running to 10 hours, decisions made during the game dictate how it ends. Cage says a lot of work went into making gameplay feel organic, evolutionary and interactive.
"After Heavy Rain, we wanted to improve [everything]," he tells TimeOut. "We wanted better graphics, better animations, better scripts, better acting [and] a better gameplay experience."
Advance buzz for Beyond has been promising, and the two levels TimeOut trialled before release - including an assassination mission in a Somali slum, and a daring train escape followed by a downhill chase from police dogs - proved to be challenging and exhilarating in equal measures. The motion capture animation and voice work meshed seamlessly, and the graphics were outstanding.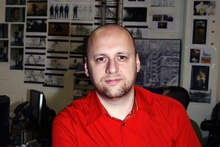 But it wasn't an easy game to make. Cage describes Beyond's three-year development time as "challenging" and admits he "feared that we just couldn't make it" because of its scale.
In the game's lead role, Page was also under the hammer, having to memorise hundreds of pages of dialogue in a process the Juno and Inception star has described as an "acting boot camp".
"It was very exhausting, physically, mentally and emotionally for Ellen, because it was quite an intense shoot," Cage says. "It was very different to what she was used to. She had to move from one emotion to another very quickly."
Page sparked controversy during the game's production after she accused the makers of The Last of Us - an apocalyptic survival story from Naughty Dog that has become one of the year's biggest PS3 releases - of "ripping off my likeness" for one of their characters. Naughty Dog later called the fracas "overblown" and Page backed down.
Cage refutes allegations that he sought Hollywood talent for Beyond to help with the game's marketing, but he hopes the inclusion of Page and Dafoe helps attract a wider gaming audience - including more women.
"It was about getting the right actors for the roles, rather than getting shiny names to put on the pack shot," he says. "Not all video games need Hollywood talent [but] early on it became clear that Ellen would be perfect for the role.
"I was looking for someone who had this energy, this anger inside, but at the same time someone who would be fragile and vulnerable.
"Ellen became very invested in the role. Sometimes she'd say, 'Jodie would never do this.' We'd argue and find a solution [during the shoot]."
Cage hopes Beyond might inspire more gamemakers to try to craft stories that go beyond violent shoot-em-ups with high body counts by creating something more "meaningful".
"With Beyond we tried to create an experience that would be a little bit more emotional and real than some video games out there, but there's still a long way to go to move away from games based on violent action."
The idea for the Beyond's story came to Cage when he realised he could base games on real life situations. Heavy Rain was a riff on his relationship with his son, while Beyond is about the death of a friend. And Cage promises the game will tackle the age old question - is there life after death?
"Beyond is about a sad experience I had. I lost someone I was close to and I wanted to write something about death and what's on the other side. I didn't want to talk about it in a religious way or a sad way.
"It really turned out to be a reflection about what life is and how the different events in life make us who we are."
What: Beyond: Two Souls
Format: PS3 only
Available: Now
For fans of: Heavy Rain, The Last of Us, Silent Hill
Follow @nzherald_ent on Twitter for all the latest entertainment news.
- TimeOut