'Think before you tweet' should be the mantra for those hooked on social media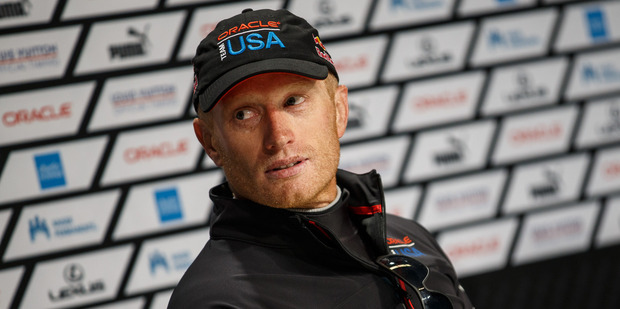 A few years ago, I found myself in the midst of a small social media storm. It started when a high-end Takapuna store made a Facebook request for images of "ugly" people. Sure, it was probably tongue-in-cheek, but tome it had overtones of cyber bullying.
I posted a message along the lines of "this is really awful, who came up with such a terrible idea". More online condemnation followed and the post was removed, but not before the campaign hit the local media.
Examples such as this show what a powerful force social media is. Facebook, Twitter et al enable our most silly, salacious or shocking musings to be disseminated to a massive audience at the touch of a fingertip.
Whether it's misguided Facebook marketing campaigns or expletive-ridden Twitter tirades, social media can turn an embarrassing lapse of reason into a viral global phenomenon in seconds.
Oracle captain Jimmy Spithill's tweet last Monday is an example. When the cocky Aussie tweeted a sign reading "There's no 'I' in Just Beat the F***ers", it understandably raised the hackles of many. It was removed from the page almost immediately but the reverberations were felt for longer.
Spithill's tweet is an example of sporting tweets gone wrong. And while it may be easy to put such lapses down to hot-headedness, there's a bigger story here.
How should we behave on social media? Should we think before we tweet and be more careful when it comes to sharing our intimate details? How damaging can misguided social media messages be to our reputation?
Pebbles Hooper has experienced what can happen when tweets go bad. The prolific tweeter has experienced backlash for using the f-word in a tweet directed at a detractor. "I can't remember what triggered the exchange, but someone started being abusive about me and about what I had tweeted. I told them to f*** off," she says. "Then all these other people started saying I was a cyber bully.
"But it was at the end of a hard day, and I wanted to say something back to the person. In my opinion, if someone is abusive to me on Twitter I have the right to defend myself."
Hooper has been using Twitter for about two years and says she doesn't think she's ever sent a serious tweet. She uses it to make a joke of herself.
"I know some people use it for advertising but no one wants to read advertising tweets. For me it's just something that reflects a part of myself. If people don't like what I say they don't have to follow me."
Social media expert Jon Randles agrees Twitter, Facebook and others help facilitate our personal "brand". A specialist in helping businesses understand best practice when it comes to social media, he says social media shouldn't be used as a platform to air our dirty laundry.
"Social media messages shouldn't be streams of consciousness," he says. "It's important to put a filter between what you think and what you say."
Randles advises businesses to use third parties to help assess the suitability of potential social media messages and says asking someone trusted for advice on tweets or posts that may be contentious can save a lot of embarrassment.
"It's important to think of social media the same way in which you think of all communication that is public," he says. "If you were standing on a bus stop seat abusing people you wouldn't be seen as a beacon of society. Making an abusive tweet is sort of the same."
While the immediacy and massive potential audience of platforms such as Twitter and Instagram can give users a sense of quick gratification and power, indiscriminate use can have an impact far beyond initial embarrassment.
Richard Pamatatau, a lecturer and researcher at Auckland University of Technology's communications department, is part of an academic team who research the role of social media in modern communication. He says online participation forms a "digital identity" that is almost indelible and can affect how we are viewed by potential employers.
"Employers say to our students that if they apply for a job with them, their name will be searched for online activity," says Pamatatau.
Images of drunken nights or bad-taste tweets aren't likely to endear a person to potential employers.
Pamatatau says social media can be used as a force for change - the use of Twitter in the Arab Spring is a good example. He says it's okay to be assertive, but it's important to be judicious in your choice of words.
"Spithill's tweet wasn't clever or nuanced. It just came across as blokey and dumb. I think that his fingers just ran away on him."
Social network users may not think about the legality of their messages. The same laws around slander, libel and privacy apply to online mediums as to printed work.
"You must make sure that what you say about a person online is based on fact."
Legality aside, there's no denying that Twitter, Facebook and others provide us with a powerful communication tool, one which needs to be respected. Typing an angry after- hours tweet about your boss may feel great but it won't feel so great when you're called into the office the next day with a "please explain".

Ten worst sport tweets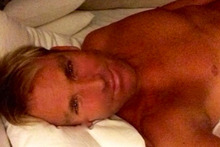 1. David Warner to journalist Robert Craddock: "All he did was talk s*** about the greats now he s**** up there a**. Talk more crap why don't you."
2. Shane Warne's half-naked selfie.
3. Samoa centre Eliota Fuimaono-Sapolu on IRB. "Ok, it's obvious the IRB are unjust. Wales get 7 days, we get 3. Unfair treatment, like slavery, like the holocaust, like apartheid."
4. Rio Ferdinand racist slur: "Looks like Ashley Cole's going to be their choc ice. Then again he's always been a sellout. Shame on him."

5. David Campese on Pakistan-born Fawad Ahmed: "If you don't like the VB uniform, don't play for Australia. Well said doug. Tell him to go home."
6. Israel Dagg homophobia to Brendan O'Connor: "Haha, you fag."
7. Cricket Australia twitter feed about Ashes decision: "That decision sucked ass. #bull****."
8. Mike Tyson: "Holyfield's ear would've been much better with his new BBQ sauce."

9. Golfer Steve Elkington's hate tweet about Southport: "Things about Southport fat tattooed guy, fat tattooed girl, trash, Pakistani robber guy, shit food."
10. Greek triple jumper Voula Papachristou was expelled from the Olympic team for this tweet: "At least the mosquitoes of the West Nile will eat homemade food!"