Lecturer tells British conference posting online footage of bad drivers `provocative'.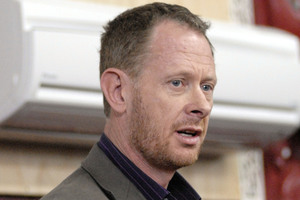 Cycle cameras have been slammed as "provocative" when used by cyclists venting online video frustration at dangerous driving.
New Zealand academic Kah Chan has told a conference in Britain that this use of the cameras is "divisive".
Small, high-quality cameras have become more affordable: a cheaper-end Go-Pro video camera can be bought for less than $350. They can be mounted on a cyclist's helmet or bolted to the bike's frame.
Bike-cam footage has been used in legal disputes, including a Christchurch case in which one mountainbiker, Aaron Dalton, pleaded guilty to assaulting another who had filmed the incident and posted it on YouTube.
Dalton's lawyer argued that the filming of the incident led to it being blown out of proportion.
Mr Chan, a design lecturer at Victoria University, has used cycle-cams to produce a route guide to cycle commuting in Wellington. But he told the International Congress of the History of Science, Technology and Medicine that the main use of bike-cams was "for commuters to share videos of other road users' errors".
The Independent reported Mr Chan argued bike-cams could be antagonising cyclists and drivers because the videos often lacked context and overwhelmingly presented motorists negatively. The net effect was was to foster a climate of distrust.
"Some cyclists can, in fact, become quite aggressive with the cameras, especially when they have been in an altercation and consequently feel threatened. When you are the minority on the road, these discriminatory actions do not help. I propose that if the use of cameras in a negative or aggressive sense continues, we cannot expect improvements in general inter-modal discourse."
But Cycle Advocates Network spokesman Patrick Morgan doubted Mr Chan's assertions about cameras worsening relationships on the road.
"I don't think his data demonstrates that. What is he comparing it to? It may be his personal experience."
Mr Morgan said bike-cams could be useful for highlighting infrastructure problems, such as narrow lanes. He said a Wellington bike-cam user's videos had been used in the prosecution of a driver and in a Disputes Tribunal case seeking compensation for a damaged bike.
- Our reporter Martin Johnston spent 10 days biking to work while capturing incidents of dodgy driving on his helmet-cam. You can read how he fared here.