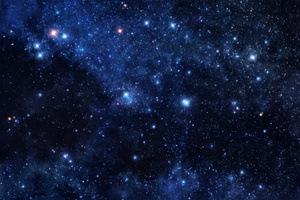 BLACK NIGHT WHITE LIGHT: Bright city lights might keep you from seeing the wonders of the night sky, but Starry Lights lamps can still give you a glimpse of the stars. They're manufactured by hand in Hungary. The LED lamp itself sends a warm white light downwards, while constellation-patterned holes in the hemispheric shade allow a soft indirect light to project stars on the ceiling. The patterns represent what is actually visible on a dark night at 45 degrees North, but the shades can be custom-made with other skies too. The inner surface of the shade includes subtle lines marking out the constellations. All that handcrafted realism doesn't come cheap though. How about preserving the real thing instead?
WISH THE LADS WERE CLEANER: One Latvian designer aims to reduce water use while encouraging men to wash their hands after using the bathroom so he's redesigned the urinal.
His Stand design puts the sink right above the urinal. A hands-free sensor-activated tap encourages hand washing and then the waste water flushes the urinal below. It seems very economical.
THE POWER OF WIND: The London Array is a massive wind farm off the coasts of Kent and Essex that can provide 630MW of electricity per year to power over half-a-million homes. The farm that took 4 years to build with 175 huge wind turbines spread over 100 square kilometres has now been inaugurated. That's a lot of homes the farm powers, but there are millions more to feed too.
WHAT IS IT GOOD FOR?: The Power Jacket MK3 from Japan's Sagawa Electronics is a 2.25 metre tall exoskeleton. This larger than life device weighs 25 Kg thanks to the aluminium and carbon fibre frame. A person is strapped in to the frame so when they move their arms and legs the exoskeleton moves accordingly. The arms can lift 15 Kg, but the hands can also pick up an egg without breaking it. The suit's a novelty item with its root in anime, but you never know where something like that can end up.
RELAX, DON'T DO IT: We all know how stressful life can be, though we don't always realise just how very stressed we are. Our body reacts to stress in many ways. One giveaway is that blood rushes to the extremities and causes us to sweat more. That changes the conductivity of the skin. The PIP is a tiny gadget held between the thumb and forefinger. It measures the skin's galvanic response and sends data to a smartphone or tablet to assess our stress levels. The smartphone connection offers games, where to go faster, for example, the player has to relax, or a lie detector game where untruthful answers are revealed by increased stress. The PIP could be used just for fun, or by parents or doctors to help deal with stress. Just don't crush the device.
Miraz Jordan, knowit.co.nz