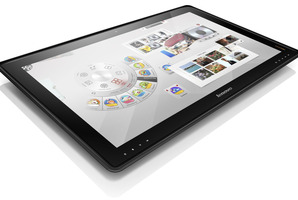 Ka-ching! The cash register may be on its final sale.
Stores across the US are ditching the old-fashioned, clunky machines and having salespeople and even shoppers themselves ring up sales on smartphones and tablet computers.
Barneys New York, a luxury retailer, this year plans to use iPads or iPod Touch devices for credit and debit card purchases in seven of its nearly two dozen regular-price stores. Urban Outfitters, a teen clothing chain, ordered its last traditional register last year and plans to go completely mobile one day.
Wal-Mart, the world's largest retailer, is testing an app that lets customers scan items as they shop.
"The traditional cash register is heading toward obsolescence," said Danielle Vitale, chief operating officer of Barneys New York.
Stores like smartphones and tablets because they take up less floor space than registers and free up cashiers to help customers instead of being tethered to one spot.
They also are cheaper. For instance, Apple's iPads with accessories like credit card readers can cost a store US$1500 ($1786), compared with US$4000 for a register. Americans increasingly want the same speedy service in physical stores that they get from shopping online.
"Consumers want the retailer to bring the register to them," said Lori Schafer, executive adviser at SAS Institute, which creates software for major retailers.
JC Penney, a mid-price department-store chain, said the response by customers has been great since it started rolling out iPod Touch devices late last year in its 1100 stores.
The goal is to have one in the hands of every salesperson by May. The company said that about a quarter of purchases at its stores nationwide now come from an iPod Touch.
Colin Johnson, a Nordstrom spokeswoman, said it's too early to draw any conclusions on how mobile checkout has influenced buying, but the company is learning about which technologies work best.
"We see the future as essentially mobile," Johnson said. "We don't see departments in our store as being defined by a big clunky cash register."
Not every retailer is quick to ditch registers, though. After all, there are still logistics to figure out. For instance, no retailer yet is accepting cash payments on mobile devices. But if they start to do so, where will they put the cash that would normally go into a register?
- AP