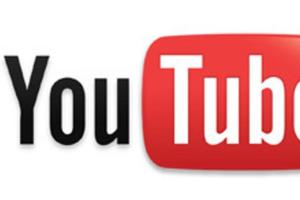 Yes, it's an April Fools' Day prank. YouTube is not "deleting everything" despite posting a three-minute video announcing otherwise.
The clip, which came with the note "By the way ... April Fools!", was the first in what is bound to be a busy day for media outlets trying to avoid falling victim to hoax stories.
Other brands to embrace April Fools' Day today included Google with a new venture called Google Nose, Burger King announced a burger you could smell online, and Grab One offered a deal for underwater scuba mini golf.
But YouTube attempted the biggest hoax by using interviews with stars from its most famous videos to announce it would be shutting up shop at midnight to spend the next 10 years choosing the best clip of all time.
"Tonight at midnight, YouTube.com will no longer be accepting entries. After eight amazing years, it is finally time to review everything that has been uploaded to our site and begin the process of selecting a winner," the company said.
The winner would be announced in 2023, it said.
In other fake news, the Wanganui Chronicle announced giant toilet deodorisers would be used to "tackle the stink" from the city's troubled wastewater treatment ponds.
Installation manager Wi-yu Longpong "told" the Chronicle that installing so many giant deodorisers was a first for his company. They appeared overnight.
"The most we have put in place before is one, so getting this contract breaks new ground for us," he said.
The only other place they had been used in New Zealand was the parliamentary debating chamber at the Beehive in Wellington, Mr Longpong said.
The Green Party also tried to catch out unassuming media outlets with a press release headlined: "Greens launch Green Paper on work- life balance."
In it, the party said it was campaigning for eight additional statutory holidays a year, and dedicated meditation, nap and yoga rooms in work places.
"Personally, I'm going to get a shirt and maybe a sign that says, 'You'll be dead one day, enjoy today!'" said Green Party Work-Life balance spokesperson Holly Walker.
Elsewhere, daily deals site Grab One listed an underwater scuba mini golf experience at Auckland's Viaduct Harbour for just $10.00.
Burger King New Zealand posted on their Facebook page that they had developed the world's first Smellable Online Burger, inviting the gullible to press their nose to the computer screen.
The comments on the post suggested that some users were indeed convinced to give their device a sniff.
United States-based tech giant Google, known for its outlandish April Fools' Day pranks in the past, today announced a new search-by-smell product called Google Nose.
Along with the search engine, Google Nose also featured StreetSense which allowed users to smell addresses from the comfort of their armchair, and Android Ambient Odour Detection, which let smartphone users collect smells with their device.
In the past, Google has fooled the web with products such as a Google-branded fibre bar, and a device to type out emails in Morse code.
On the sporting front, Gareth Morgan was mockingly announced as technical director for the struggling Phoenix football side.
Elsewhere, Quade Cooper is set to turn out for the Petone senior club rugby side, while V8 Supercars team Dick Johnson Racing is hailing a new innovation in technology, unveiling a DeLorean style vehicle made famous by the Back to the Future movies as their new car for the season.
Watch YouTube's April Fools' Day prank:
- nzherald.co.nz / Newstalk ZB