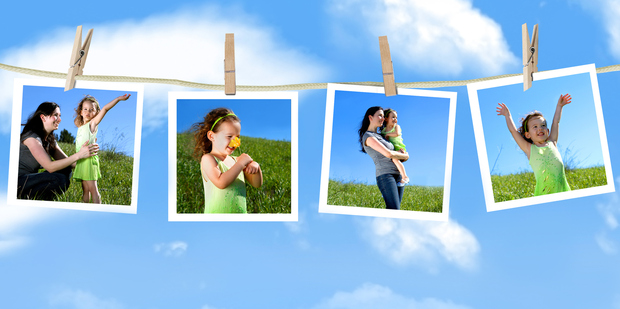 HOLD THAT POSE: Photos are just so flat and 2D. A shop in Tokyo's Harajuku neighborhood lets you print out a tiny 3D doll of yourself. You hold a pose for 15 minutes or so while a technician scans your body. Then a realistic 10 cm figurine is printed that shows your features and the basic textures of your clothing and hair. So how much weight does that camera add to your image? io9 explains.
GROW A SPACESHIP: NASA's turning to 3D printing to make small parts for its next heavy-lift rocket and to save millions of dollars at the same time. They're using an M2 Cusing machine, built by Concept LaserSelective in Germany. The laser melting process uses a high-energy laser to melt metal powder in a designed pattern. The melted dust builds up in layers to create the parts. It's a quick process, compared to conventional manufacturing. Because they don't need welding, the parts are also stronger and more reliable, which means vehicles are safer. It must be rewarding too, to see parts being created in your own work area.
STEP INTO OIL: It takes aeons for oil to be formed. But engineers at the University of Michigan created biocrude oil in less than a minute by pressure cooking wet green microalgae in sand at almost 600 degrees C. One problem though: their tests used only 1.5 milliliters of microalgae. The other problem is how much energy it would take to generate the extreme heat at a commercial scale. Oh well, it's a first step. Wired elaborates
ESCAPE PORTS: Fish are an important food source, but it's a challenge to catch only fish that are wanted and not all sorts of by-catch too. Although smaller fish should be able to escape through the mesh in nets the gaps are often distorted by the force of the water. What's more the fish often can't see where they could escape. The SafetyNet is a redesigned net to solve these problems. It contains escape ports — lit rings powered by battery or by tiny turbines. It also uses fish behaviour to help endangered cod escape through the bottom while allowing the intended catch to gather near the top. Reducing the weight of fish in the net also helps reduce fuel used by the fishing boats. It's efficient all around. SafetyNet for more info. <> Video here.
ROBOT FRIENDS: Researchers at the University of Birmingham in the UK have been using robots from the French firm Aldebaran to explore how autistic children at school may learn better. They found that because the humanoid robots have no emotion the children find them easier to engage with and less threatening than their teachers. The robots help to teach phonics and play cards or memory and imitation games with children aged from 5 to 10. The robots won't tire either, though they may run out of battery power. BBC finds.
Miraz Jordan, knowit.co.nz