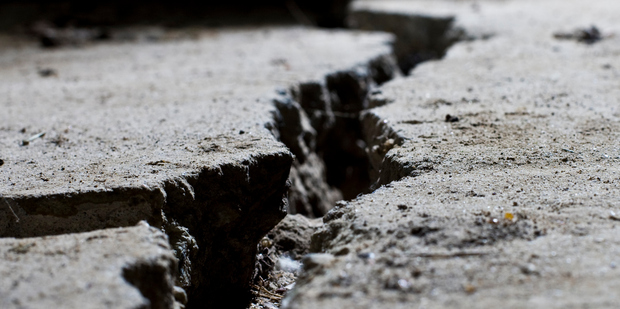 CONCRETE CRACKS: Concrete can easily crack when under tension, exposing the reinforcing materials inside to corrosion and jeopardising a structure's soundness. That's why engineers often use more reinforcing materials than they need to, and that's costly. TU Delft researchers are working on creating a concrete that heals its own cracks by embedding dormant calcite-precipitating bacteria and nutrients in the concrete mixture. The idea is that if the concrete cracks water seeps in and activates the bacteria. They, in turn produce limestone to fill the cracks. The primed concrete may cost more to buy, but ongoing maintenance costs will be reduced. But if it cracks twice in the same spot you may be out of luck. BBC elaborates.
SHOCKING PINK: Honda Japan have created one variant of their Fit or Jazz model car that they think will appeal to women. The Fit She's car is, unsurprisingly, pink, though brown, white and black are also available.
The windscreen blocks 99 per cent of ultraviolet rays, which have been found to be bad for wrinkles, while Plasmacluster climate controls are supposed to be good for the skin. Did they ever think of actually asking any women what they'd value in a car? Springwise details.
WELL TIRED: What could you do if the tires on your bicycle were almost 13 cm wide? Eric Larsen is cycling from Hercules Inlet to the Geographic South Pole. That's a journey of 1200 Km. If the weather's OK he may also bike back again. His purpose is to raise funds for charity. Luckily he doesn't have to carry all his food: there will be 3 food drops during his trip. And you think biking to work is a challenge! Gear Junkie has further info. Video here.
WALKING STRONG: A new exoskeleton from Vanderbilt University can help people with partial paraplegia improve strength in their legs. The exoskeleton is a lightweight 12 Kg and easy to put on while sitting in a wheelchair. It responds to the wearer's body movements: if the wearer leans forward they move forward, lean back and hold and they sit down. The amount of robotic assistance adjusts automatically for users who have some muscle control in their legs. The exoskeleton also applies small electrical pulses to paralysed muscles, causing them to contract and relax. This stimulation can improve strength and has health benefits for people with full paraplegia who can't move their legs at all. It's great to see so many exoskeletons being developed. Vanderbilt University explains. Check out the video.
SHINY: The Smart Highway is a Dutch concept that will soon be implemented on roads in the Netherlands. A photo-luminising powder that charges up in sunlight will replace standard road paint. When the day grows dark the paint glows for up to ten hours. Another paint that only becomes visible in very low temperatures will be used for snowflake markings to show the road may be slippery. The province of Brabant will be the first to use the novel paint next year. There are also plans for wind-powered lights, and lights that activate as cars pass. I wonder if the lights from passing cars help charge up the photo-luminising powder on those long dark nights? Ars Technica has further info.
Miraz Jordan, knowit.co.nz