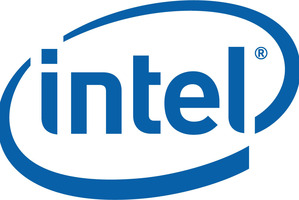 It's not every day that you get to catch up with some of the brains behind the company that makes the silicon that powers a large part of the world's personal computers, so when Pat Pilcher was invited to interview Anna Torres, the National Marketing Manager of Intel and Graham Tucker, Intel's Technical Manager, he jumped at the opportunity.
PP: Hi Guys, Looking at the Ivy Bridge CPU, Intel have shrunk things down to an incredibly small size and used 3d transistors, what's next for Intel?
AT: Right now we're very excited about 3rd generation Ultrabooks. Personal computing has undergone a fundamental transformation with the creation of the new devices, it's truly no compromise computing. We're really raising the bar, Ivy Bridge Ultrabooks are delivering more choice in style and design, increased responsiveness, greater security, increased graphics and computing performance and lower average power consumption for improved energy efficiency.
GT: Later this year, Intel and the industry will further evolve the Ultrabook experience on select systems to include capabilities that let people engage naturally and intuitively with the addition of touch and voice based experiences in traditional clamshell and convertible designs.
2013 models based on Intel's next generation Haswell processors will deliver longer connected standby battery life (more than 10 days expected in some cases) as a result of the more than 20x anticipated reduction in connected standby power in Haswell.
PP: Intel always seems to have quirky names for its CPUs, how do you guys come up with these names?
AT: Not that we are involved with the naming process, but the codenames traditionally come from locations and towns around the world.
PP: So you're both confident that Intel can keep Moore's law alive? How? What sorts of technologies are likely to make this possible?
GT: Intel continues to deliver the benefits of Moore's Law through its unwavering investments in innovations and leading-edge capacity, making higher performance, more energy-efficient, denser and cost-effective solutions available to an ever broader set of market segments.
Right now we're focused on our Tri-Gate transistor technology, we mass produced the world's first D transistors. The Tri-Gate technology is in the 3rd Generation Intel Core processor (Ivy Bridge). The transition to 3D is currently fuelling Moore's Law. Owning our own fabrication facilities worldwide is our competitive advantage.
PP: How small can Intel go when it comes to shrinking components onto a chip?
AT: Intel has new products, chip designs and manufacturing technologies in development that will enable the company to continue its technology leadership. How small is yet to be seen, but Intel in investing heavily in R&D. In its push toward smaller feature size, or design rules, Intel is ahead of the competition by a year or more.
PP: Looking at the next crop of Intel CPUs, What's next? Faster graphics, more cores?
GT: Intel introduced a fundamentally different technology for future microprocessor families: 3D transistors manufactured at 22nm. These new transistors enable Intel to continue to pursue Moore's Law and at a pace of technology advancement that consumers demand.
Until now, transistors were planar devices. Intel's 3D Tri-Gate transistor, and the ability to manufacture it in high volume, marks a dramatic change in the fundamental structure of the computer chip. This is propelling the development of graphics on, and even system on, chip technology. This also means Intel can continue to lead in powering products, from the world's fastest supercomputers to very small mobile handhelds.
PP: Intel has a tick/tock upgrade cycle, how would you best explain this in plain English?
AT: A tick advances the process technology, usually making the transistors smaller, providing improved performance energy efficiency and more capability with a larger transistor budget. We are calling 3rd generation processors 'tick plus'. At the same time of introducing the new 22nm process technology, we have enhanced the graphics engine considerably.
A tock is where we change the microarchitecture, or how we use the transistors. The last tock was the 2nd generation core processors running on 32nm process technology. Next year we will introduce another tock we have code named Haswell.
PP: So what about the next generation of Ultrabooks? Any hints to what we can expect?
GT: The next wave of Ultrabooks with 3rd generation IntelCore processors are driving a fundamental transformation in computing. The launch of the 3rd generation Intel Core processors marks one step closer to realising what is a multi-year, industry wide endeavour to create the most complete and satisfying, no compromise and more secure computing experience in one, sleek and portable device. With great battery life and competitive price points, Intel expects Ultrabook devices to be as transformational to mobile computing as IntelCentrino mobile technology was more than eight years ago.
Ultrabooks provide mobile personal computing without compromising performance. With 3rd generation Ultrabooks, we have introduced a new technological Ultrabook standard. Not only does an ultrabook need to meet a certain height and battery life requirements, but they also need to comply with technology standards, including responsiveness capabilities and to also meet certain security requirements. As an example, the 3rd generation Ultrabook specification adds smart response technology allowing the combination of both a small SSD (solid state hard drive) and larger traditional hard drive. With this technology, ultrabooks can enjoy the benefits of SSD like performance and still have sufficient capacity at a reasonable price point. Expect the utrabook specification to evolve in subsequent generations.
PP: What about Intel powered smartphones, will we see anything in Australasia any time soon from Intel?
AT: Intel continues to work closely with partners around the world to develop smartphones based on Intel architecture. However, we can't comment on the availability of products from third parties.
PP: Okay so how about Thunderbolt? What sort of Thunderbolt gear do you think is best able to take advantage of Thunderbolt?
GT: Thunderbolt technology is ideal for thin profile systems and devices such as Ultrabook systems. Any device that would benefit from high speed data transfer rates would also benefit. Thunderbolt enables faster backup, editing and file sharing and significantly reduces the time to complete key tasks. Thunderbolt tech enables audio and video creation, playback and editing that no other standard interconnect technology can match. Thunderbolt is an option for all form factors including Ultrabook. This technology allows high speed devices to connect by extending the pci express bus and display over a thunderbolt cable. Apart from multimedia creation it has the potential for applications like universal and standardized docking with other high speed devices.
PP: Why?
GT: A few reasons:
10Gbps bi-directional, dual channel data transfer.
Data & Video on single cable with Dual45 protocol (PCI Express* and DisplayPort*).
Daisy chain on the Mac.
Compatible with existing DisplayPort* devices.
Uses native PCI Express* and DisplayPort* protocol software drivers.
Power over cable for bus powered devices (electrical cables only).
PP: CPUs aside, Intel39's also making other PC peripherals such as SSDs, do you see this as a growing part of Intel39's business, and if so, why?
AT: Intel has technologies that drive business in a number of different ways. Intel Wireless Display is a feature of the IntelCore and select IntelAtom processors that allows people to wirelessly project their personal and online content from their laptop quickly and securely onto a big screen HDTV.
Intel's data centre business continues to be a source of revenue growth for Intel, delivering more than $10 billion in revenue in 2011, across a range of server, networking, and storage products. Intel currently offers three Intel Xeon product lines.
The Intel Solid-State Drive offers accelerated storage performance and is ideal for upgrading desktop or notebook PCs. They blend performance, quality and value. Intel SSD's boost system performance and responsiveness and can address rigorous data centre storage demands driven by cloud computing, virtualization and online transactions.
PP: Okay so taking a punt on the PC of the future, what are the standout technologies you'll see in 5 years' time?
AT: Ultrabooks, Thunderbolt, SSDs, and explosive mobile growth all represent technologies that are only getting started.
GT: Further to PCs, according to IDC, the market for intelligent systems is developing rapidly, with more than 1.8 billion units. By 2015, the market will double to nearly 4 billion units. Intel will accelerate this transformation with new products, technologies and future innovation from its data centre, storage and embedded businesses to drive more intelligence across the spectrum of computing from devices to the cloud. Intel has built strategic collaborations and is dedicating engineering and research resources to address unique, real-world problems and provide integrated solutions for the communications, retail, healthcare, energy, manufacturing, military and aerospace and transportation sectors.