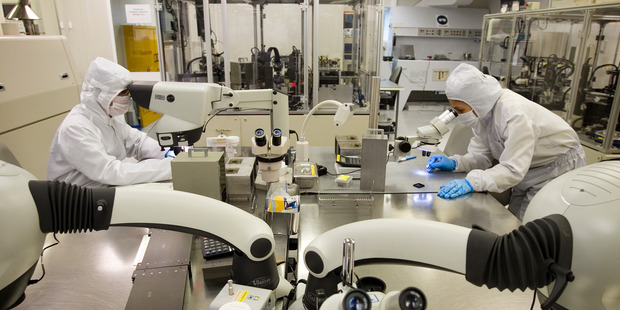 Rakon shares tumbled 13 per cent after the manufacturer of crystal oscillators used in mobile phones and navigation systems said a high kiwi dollar and weaker demand from the telecommunications industry weighed on full-year earnings.
Earnings before interest, tax, depreciation and amortisation fell 47 per cent to $13 million including a share of EBITDA from associates and joint ventures, the Auckland-based company said in a statement. The bottom-line result was a loss of $420,000 in the year ended March 31, from a profit of $8.48 million a year earlier.
Shares of Rakon, a market darling when it first listed in May 2006, fell 7 cents to 47 cents on the NZX today. The shares peaked at $5.80 in May 2007, having sold in the initial public offering a year earlier at $1.60 apiece.
Managing director Brent Robinson said the earnings decline "reflected the impact of the continuing strength" of the New Zealand dollar.
In US dollar terms, annual revenue gained 4 per cent.
Annual sales fell 6 per cent to $178 million, the company said. Revenue from the telecommunications sector was lower than expected, which Rakon put down to deferred spending. Robinson said he expects demand to revive as companies resume investment in infrastructure needed to meet growing demand for data traffic.