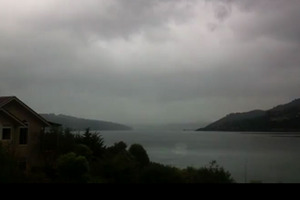 Dunedin designer Paul Le Comte shot this time-lapse sequence of a southerly weather front hitting Dunedin yesterday afternoon.
A keen weather watcher, Mr Le Comte shot the sequence from Company Bay yesterday, starting at 4pm.
The sequence spans 45 minutes and was shot using an app called iLapse.
"I'm just gutted I didn't start five minutes earlier as there wasn't a cloud in the sky," he said.