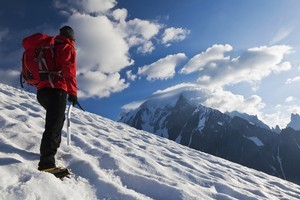 WORKING THE SLOPES: Ahhh, just you and a bunch of friends alone together with your snowboards on the slopes. Wouldn't it be cool to be able to chat with one another while you carve out the fresh snow? With Buhel's Speakgoggle G33 Intercom goggles you can. Up to seven pairs of the Bluetooth enabled goggles can be connected at distances up to 500 metres. A bone conduction microphone is integrated into the frame, meaning environmental noise is irrelevant. Or you can just listen to music or handle phonecalls. And naturally they're designed for the cold. The boss need never know you're not in the office. More information here and video here.
MILLING AROUND: The Roland iModela iM-01 is a desktop 3D mill for crafters and hobbyists. Unlike a 3D printer that builds up shapes from layers of material the mill cuts into solid chunks of wax, foam, balsa wood and plastic materials. The device's software allows users to create or load existing designs for small objects.
Now someone needs to find a way to print using the shavings from the mill. Details at Roland DG and there's video here.
MEDICAL RAP: Some medical devices are designed to be implanted into the body. But then how do they get power? Well, how about acoustic waves, like music? Researchers at Purdue University found that the driving bass of rap music was able to effectively recharge the pressure sensor they were testing. The sensor contained a vibrating cantilever. Music from 200-500 hertz caused the cantilever to vibrate, generating electricity and storing a charge in a capacitor. Outside that range charging stopped and the device took a reading then sent its signal. Rap music beat out blues, jazz and rock as the most effective. It's a pity if you don't care for rap, I guess. Purdue News Service has more details here.
MOLYBDENITE AND CHIPS: Silicon chips have about reached their limit for getting smaller. At the smallest distances silicon oxidises, which reduces performance and causes energy losses. So graphene's the new wonder-stuff. But molybdenite might be a contender too. Scientists at the Swiss Federal Institute of Technology made transistors from molybdenite that were a great deal smaller than silicon transistors. The essence of a transistor is that sometimes current flows and sometimes it doesn't — something molybdenite does naturally. Graphene however doesn't. At least both silicon and graphene are easier to say and spell than molybdenite. Technology Review.
RORO ROW YOUR BOAT: Scotland are building a couple of 900-tonne ships that will be the world's first sea-going roll-on roll-off diesel-electric hybrid ferries. The ferries are designed for short routes though, taking up to 150 passengers and 23 cars to outer islands. On-board batteries will charge overnight and diesel generators will top up the charge too. In future wind, wave or solar systems may also help charge the batteries. I would have thought wind and wave would have been the first alternatives to consider. BBC has details.
- Miraz Jordan knowit.co.nz