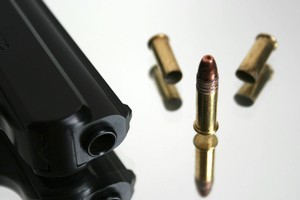 You can do it all on Facebook - post photos, catch up with old friends and, apparently, arrange for someone to whack your child's father.
Cops say that that's exactly what London Eley of Southwest Philadelphia did on May 23, after she had a heated argument with Corey Jerome White, her baby's father.
Eley, 20, offered "a stack" - street slang for US$1,000 - to anyone who would kill White, said Lt John Walker of Southwest Detectives.
She quickly found a taker in Tim Bynum, 18, of Darby, Pennsylvania, Walker said.
"She described what her baby's father looked like and gave (Bynum) his address," Walker said.
One of White's relatives alerted him after seeing details of the unnerving arrangement on Eley's Facebook wall, Walker said.
Investigators intervened before Eley could pay Bynum and the hit could be carried out, Walker said.
Eley was arrested and charged with conspiracy to commit murder, Walker said.
Bynum was arrested in Darby for gun violations. He was then charged in Philadelphia with attempted murder, conspiracy and related offences. Walker said that detectives found a loaded .22 caliber handgun in his house.
"Who knows what would have happened if she had got him the money?" Walker said.
- AAP