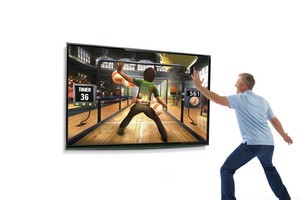 A leading games developer has predicted Microsoft's new Kinect technology will create new gaming genres - and expressed surprise that some publishers appear sceptical about its potential.
Philip Oliver, co-founder of Blitz Game Studios, said his company was making more Kinect games than any other developer in the world.
He told an audience at Develop in Liverpool this morning that it was important for the industry to embrace change.
"A lot of publishers are very sceptical about Kinect," he said. "There are big publishers not backing it which is amazing. We got in early. This industry, more than any other, must embrace change and keep moving on."
More than a million Kinect sensors have been sold worldwide. The technology allows people to play without the use of a controller.
Blitz has produced a number of games for the recently released add-on Xbox 360 peripheral including Biggest Loser and Fantastic Pets.
"There is a hell of a lot of potential and over the next few years we will see some new genres and fresh ways of using the technology," Oliver said.
"The barrier to entry for gamers has to be removed. We shouldn't make people put in more effort than is necessary."
Oliver has been involved in the industry since the early 1980s and created the successful Dizzy series with his brother, Andrew.
- THE INDEPENDENT