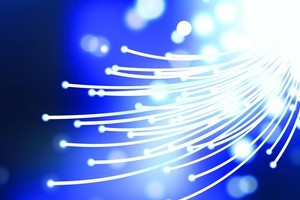 Vector Ltd has launched a fixed cost ultra-fast broadband package for Auckland schools.
The development of VectorFibre EduNet would end chronic data restrictions which caused headaches for schools and other educational institutions, Vector chief executive Simon Mackenzie said today.
EduNet meant no more penalties for exceeding data caps, he said.
It would provide schools with unmetered access at a fixed rate which meant affordable educational services and rich content like Google Apps would be instantly accessible across its network, Mr Mackenzie said.
EduNet's services provided access to online educational resources and on-demand services at minimum network speeds of 100Mbit/s.
EduNet also allowed schools to move to "cloud computing", removing the need for costly IT infrastructure.
- NZPA