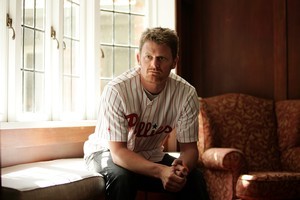 Disgraced American cyclist Floyd Landis is not about to lose any sleep over news that he and coach Arnie Baker have been ordered to stand trial in France for computer hacking.
Landis, who was stripped of his victory in the 2006 Tour de France for doping, and Baker are subject to an international arrest warrant and stand charged of "fraudulently breaking into a computer system", according to lawyer Frederik-Karel Canoy, who is acting on the behalf of the Vivendi media company.
Both Landis - who is contesting New Zealand's premier road event, the Tour of Southland - and Baker are suspected of illegally obtaining documentation from the French Anti-Doping Laboratory (LNDD) in a bid to contest the American rider's positive test results from stage 16 of the 2006 Tour de France.
The French state prosecutor had initially ruled there was insufficient evidence to charge Landis with hacking, however that decision was over-ruled by the Tribunal Correctionel, a criminal court in Nanterre, just outside Paris.
Landis is fourth overall after five stages of the tour behind New Zealander Jeremy Yates, who leads compatriots Jack Bauer by four seconds and Hayden Roulston by 20 seconds.
The American's Orca Velo Merino team manager, Wayne Hudson, said the warrant was issued more than 18 months ago and it came up for renewal or reconsideration.
"But the warrant was never served on Floyd. So the suggestion he will stand trial in France is a ridiculous statement because they still have to serve him," Hudson said. "But he's not losing any sleep over it and is focused on the race."
- NZPA