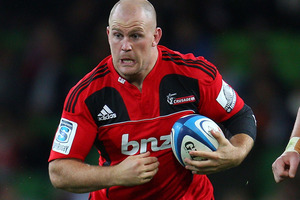 The Highlanders are looking to knock a hole in the Crusaders front row stocks for next year's Super Rugby campaign.
Despite being contracted to the Crusaders until the end of next season, the Highlanders are chasing All Black prop Ben Franks.
The 28-year-old can play either side of the scrum, but hasn't been able to get regular game time with the red and blacks as brother Owen and Wyatt Crockett blocked his path.
With rule changes coming, his versatility may no longer be a major advantage.
Highlanders general manager Roger Clark is currently on leave and unavailable for comment, while coach Jamie Joseph wasn't answering his phone yesterday.