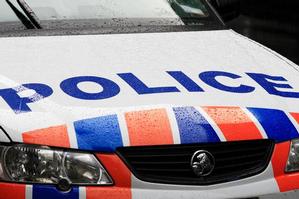 Armed police were called to a dairy in Hamilton after a group of film students were mistaken for robbers.
The students were at Peachgrove Foodmarket on Sunday to shoot scenes for a short film about a mistaken identity which spirals out of control.
But officers were called after reports of someone carrying a gun, Senior Sergeant Karl Thornton said.
"Several patrol cars were deployed, cordons were established and armed officers called in to assist," he said.
"While this was happening it was reported the offenders had entered the store, raising the threat levels considerably. As a result three armed patrols stormed the store, levelling their weapons at a group and demanding they put their guns down.
"Fortunately the 'offenders' complied immediately. It was then established they were a group from Wintec filming a scene for a media arts course."
A shotgun, an air rifle and four air pistols were recovered.
"An upset producer informed us we'd over-reacted, that he'd cleared it with police to film on September 18 to 19," said Mr Thornton. "We then informed him the date was the 20th and staff thought they were dealing with a genuine robbery."
Third-year film student Ryan Lind told the Waikato Times the mix-up was all his during filming of Anthony's Quest for Love.
"I was pretty sure of the dates, but it turns out it was the wrong day," he said.
"It is an unfortunate series of events."
A Wintec spokeswoman said police and the tertiary institute would look to set up protocols to ensure a repeat performance did not occur.
She added, "It's really has been embarrassing for all concerned."
- NZ HERALD STAFF