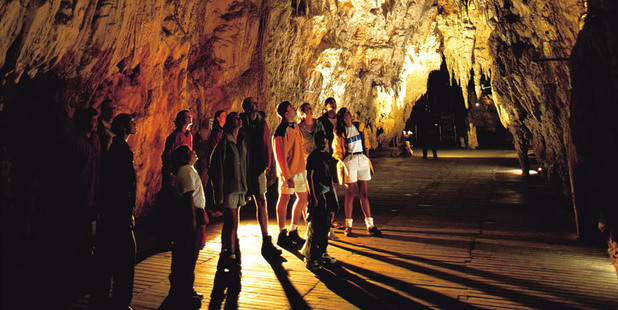 Ratings and research firm Morningstar says it will drop coverage of children's clothing retailer Pumpkin Patch from mid August because of a major decline in the company's earnings and market capitalisation.
Pumpkin Patch's market cap has nearly halved in the last two years dropping from $270 million in July 2010 to its present $145 million.
Morningstar is also concerned about the recent departures of key executives including design director Chrissy Conyngham, who left last month after being with the company for 20 years, and Maurice Prendergast who stepped down from the chief executive role last year.
"We continue to have an accumulate recommendation on the stock.
"However, we don't see any catalyst to drive the share price higher," the company said in an analyst note this week.
Morningstar's view obviously isn't shared by AMP Capital which became a substantial shareholder in Pumpkin Patch on Wednesday with a 5.54 per cent stake.
Pumpkin Patch shares traded close to $2 in October 2010 but fell to a recent low of 58c in December last year. Since then they have bounced back a bit. Yesterday they closed on 90c.
CASHING UP
Cash-hungry shareholders in Guinness Peat Group will be hoping another bidder emerges to buy GPG's stake in Australian listed wealth business ClearView Wealth after management turned down an offer by private equity players Crescent Capital.
Crescent launched a A50c per share bid last week valuing the entire ClearView business at A$220 million, of which GPG owns a 47.8 per cent stake.
GPG's board rebuffed the offer saying it undervalued the business.
Crescent is well aware that GPG is trying to sell down its assets.
ClearView is GPG's third largest remaining investment after Coats and its 34 per cent stake in New Zealand insurer Tower.
But a note by Macquarie analyst Brooke Bone said GPG already had plenty of cash to distribute to its shareholders so it was under no pressure to sell down the investment in a fire sale.
Crescent needs to increase its share in ClearView from 12 per cent to over 50.1 per cent for a minimum acceptance condition to be met.
Bone says he can't see the offer being successful unless it is raised or another bidder appears.
"GPG's stake is key to getting this deal done.
"We can only think that Crescent is trying to prove there is no other bidding interest in these assets by launching a bid without GPG's agreement."
Bone predicts some more corporate activity will develop around the deal.
GPG shares have risen slightly on the ClearView situation after plummeting in the last year.
They closed at 49c yesterday.
NO VOTE
Tower's equity manager Stephen Bennie has a strong negative stance on telco network provider Chorus. Chorus makes up around 3 per cent of the NZX 50 index but you won't find it in Tower's investment portfolio.
Bennie says that's because he believes the company has phenomenal uncertainty around what it will be earning in three to five years' time.
He likens what Chorus is doing to subdividing a property, building a new house on the back and moving the tenants from the old house to the new and then knocking down the old house.
"By building new infrastructure that will make the old one redundant, without evidence of new customer growth."
Bennie says the company also has a large amount of debt and he doesn't like the fact that it will pay its dividends using debt.
Chorus' share price traded at $3.21 after its split from Telecom in November. Since then it has reached a high of $3.69 but has fallen in recent months. Yesterday it closed at $3.16.
QUALITY APPEAL
Bennie says it is companies like Port of Tauranga, Trade Me, Freightways, Sky TV and Contact Energy which he believes offer a quality investment for shareholders.
"Quality is always valuable. But in times of uncertainty it is invaluable."
Bennie says earnings growth is key and points to the fact that Port of Tauranga's earnings have gone from around $10 million in 1995 to $100 million today.
Its share price has also gone up to match that rising from around 30c to over $11.
"That's a 7000 per cent return or 25 per cent [a] year."
Bennie says quality companies seldom looked cheap but even if investors have to pay a higher price those companies tend to deliver on earnings growth.
Port of Tauranga traded at 15 times earnings back in 1995 but is now trading at 20 times earnings.
Yesterday Port of Tauranga's share price closed at $11.40.
FINDING VALUE
Bennie reckons there is also value to be found on the New Zealand share market, unlike the Australian market where Tower has pulled out more than $50 million citing concerns over the level of debt Aussie companies have.
One stock which Bennie believes has the potential to turn around its performance its Tourism Holdings.
Tower this week increased its stake in the campervan business from 7.37 per cent to 8.67 per cent.
Bennie said Tourism Holdings had performed poorly in the past due to a mix of poor management, too much debt and simple bad luck.
"The market is pricing it for terminal decline but we think that is overly pessimistic."
Bennie believed Tourism Holdings had done well out of buying American business Road Bear in December 2010 and was transferring skills from that business to other parts of its operations.
"We think there will be a recovery in earnings," he said.
Shares in Tourism Holdings hit 91c in December 2010 but have trended downwards since then. Yesterday they closed up 2c on 56c.
RIDING HIGH
Shares in retirement village company Metlifecare rallied this week on the back of its successful share placement.
The company went into a trading halt on Tuesday to conduct a "book build" bidding process for a big chunk of its shares.
By 3.30pm Wednesday it was trading at $2.34, up 9c or 4 per cent, from Monday's close, after earlier hitting $2.40. Turnover in the stock was high, with 3.6 million shares, worth $8 million, trading.
The book build set a price of $2.20 a share for the 22.5 million shares on offer.
The sale was part of a three-way merger between Metlifecare, Vision Senior Living and Private Life Care Holdings, involving majority owner Retirement Villages NZ selling down its majority stake to 43.2 per cent.
The block was three times oversubscribed, Metlifecare said.
Most of the shares went to retail shareholders. Shares in Metlifecare closed up 3c at $2.34 yesterday.
NEW ROLE
KiwiSaver provider Mercer has appointed Philip Houghton-Brown to head up its investment team in New Zealand.
Houghton-Brown was made redundant from OnePath last year after a shake-up at the firm following its integration with ANZ Wealth under new boss Simon Botherway.
Houghton-Brown had been with OnePath for 15 years and was part of the management team during the company's frozen funds debacle. Fellow former OnePath head of equities Amanda Smith, who was also let go, has yet to pop up elsewhere.