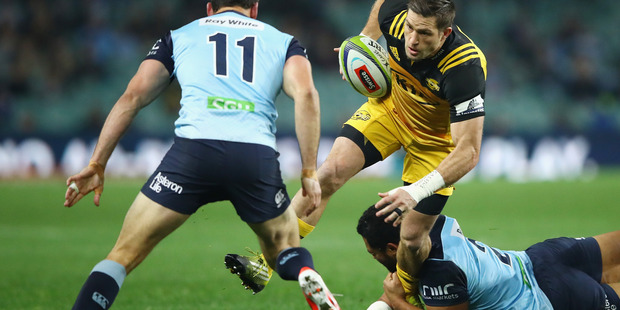 Even without Dane Coles and the Saveas, the Hurricanes are still warmest of favourites for tonight's transtasman clash with the Waratahs in storm-riven Wellington.
The hosts are paying just $1.08 at the TAB, against the Waratahs' $7, a sure reflection of the fact no Australian team has yet lowered their New Zealand counterparts in 2017. However, three of the four transtasman clashes last weekend were competitive, and the Waratahs pushed the Crusaders hard for around 50 minutes on Sunday in Sydney.
The visitors will also be buoyed by the return of Wallaby No 10 Bernard Foley, who has undone the Hurricanes in Wellington in the recent past (2015). He will have the sparky Jake Gordon inside him at halfback, and Foley has already been identified as a threat for his ability to take the ball to the line.
A recurrent theme is the size of the Waratahs pack coupled with their physicality, which should be a good test for the Hurricanes forwards, often underrated and making do without Coles and Ardie Savea.
Reed Prinsep will pick up the slack at No8, as he has done to good effect earlier in the competition. Callum Gibbins knows he is in for a torrid battle with the multi-skilled Michael Hooper.
Stand-in and in-form Hurricanes skipper TJ Perenara is ready for the contest, whatever the weather.
"We always have in the back of our minds when we play at home that weather can change in the blink of an eye, so we develop game plans to combat that. It does help us being able to train here and know how things can change," Perenara says, mindful that the Hurricanes handled wet and wild conditions with aplomb at the business end of 2016.
"I'm a great believer that defence will go a long way to winning games, especially in wet conditions when it is hard to blow teams out."
Workhorses such as Brad Shields and Gibbins will therefore roll up their sleeves and relish whatever conditions may transpire tonight.