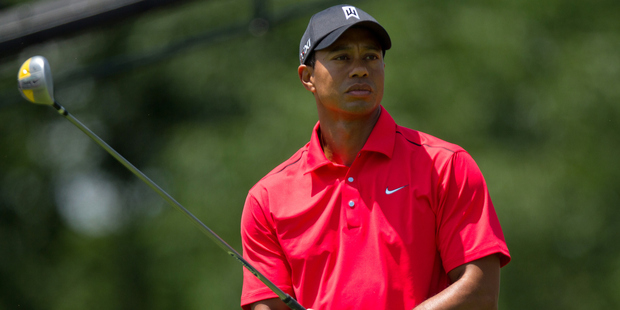 What does your dad do for a career? Not much, he's just one of the greatest golfers to ever play the game.
That was most likely the conversation had by eight-year-old Sam Woods, who had her dad Tiger come in for her third grade class career day.
Limestone Creek Elementary teacher, Mrs. Todd's, tweeted a photo of the day, trying to stay professional but secretly swooning over the 14-time major champion.
Tiger Woods presenting to Mrs. Todd's 3rd grade class for Career Day! Thanks for taking the time to meet our kids! pic.twitter.com/2PtF4tLUUq

— Maria Lloyd (@PrincipalLCE) September 6, 2016
Career day in Mrs. Todd's class. Thanks so much to the presenters. The students loved it and had great questions. pic.twitter.com/HQvCaJKfJa

— Limestone Creek Ele (@LimestoneCreek) September 6, 2016
The kids might have been too young to know the heights of Woods' career, but they seemed eager to ask him questions throughout the visit.
But we can't imagine how the other dad's would feel.
Getting excited that their kid asked them to come in and explain what it means to be a tax accountant, only to see Tiger Woods walk in dressed to the nines in Nike apparel.
How do you follow that?