Lisa Carrington moved into elite New Zealand Olympic company today when she won a second consecutive gold medal in Rio.
The champion kayak racer clinched the K1 200m gold medal, to follow her victory on the waters of Eton Dorney four years ago.
It gives New Zealand a third gold medal in Rio, to follow rowers Mahe Drysdale in the single scull and Hamish Bond and Eric Murray in the coxless pair.
The 27-year-old had been the firmest of favourites, not having been beaten in the discipline since stunning the kayak world by winning the world title in Szeged, Hungary in 2011.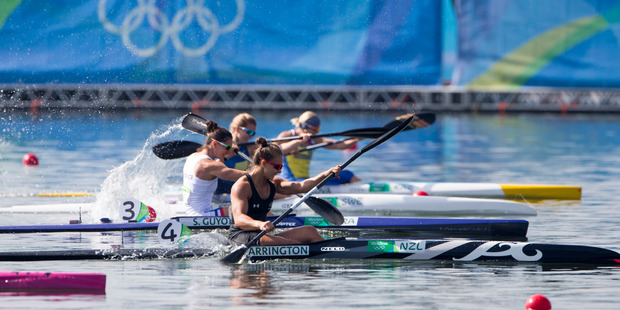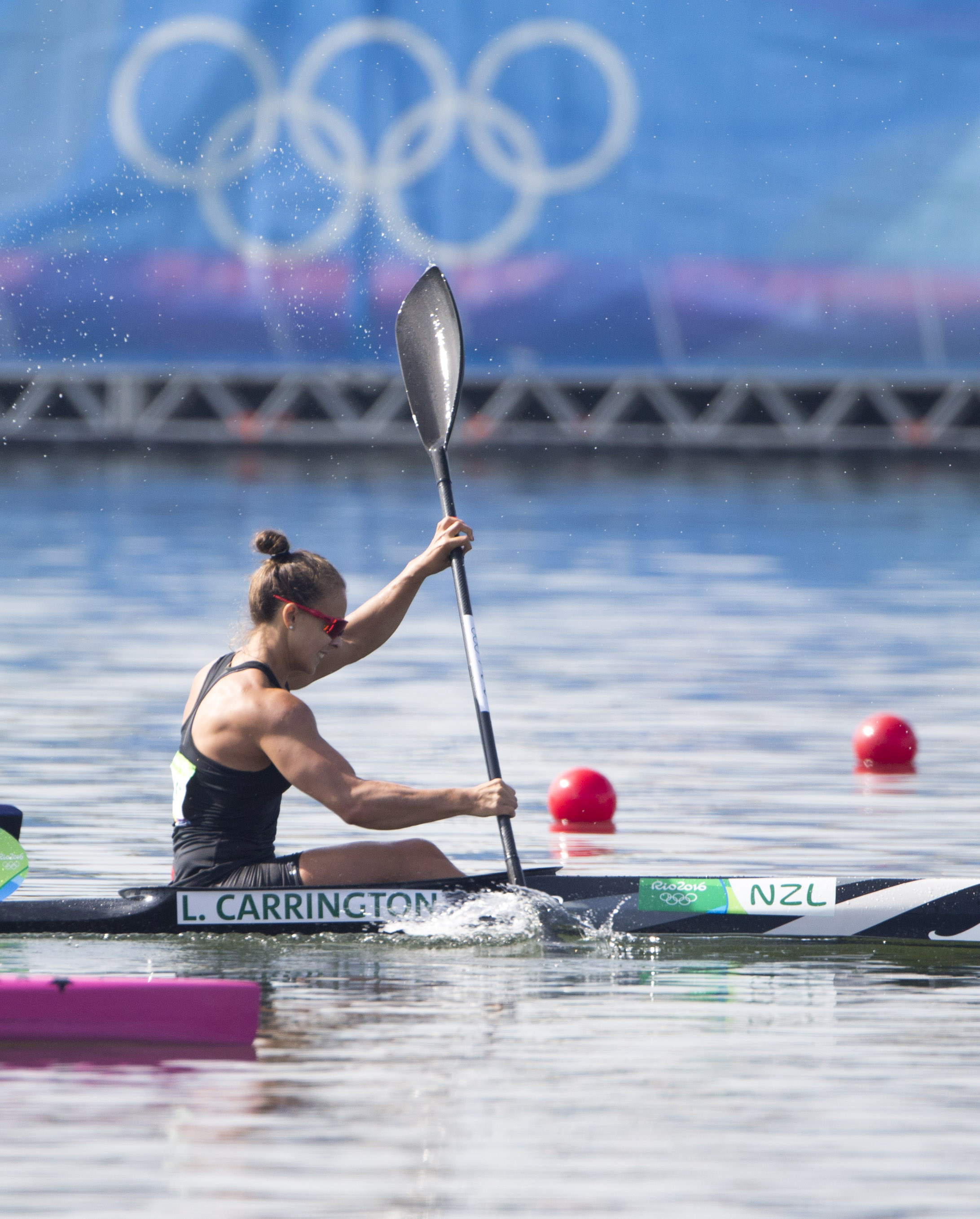 Even so, this was a case of performance matching expectations, both of her and of herself.
"I didn't want to celebrate before you know what the results are," Carrington said of the moments crossing the line on the Lagoa course.
"Looking up on that board and seeing New Zealand first was amazing. Absolute joy.
"Then it was sinking in more and more, and it's quite emotional."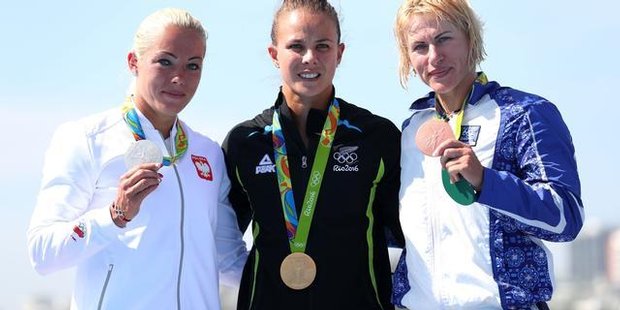 Carrington won in 39.864 seconds, holding off regular, tough rival Marta Walczykiewicz of Poland, who took second in 40.279s with Azerbaijan paddler Inna Osipenko-Rodomska, silver medallist in London, winning bronze in 40.401s.
Carrington becomes the 13th New Zealander to win consecutive Olympic gold medals and follows fellow paddlers Ian Ferguson and Paul MacDonald who triumphed in 1984 in Los Angeles and four years later in Seoul.
But for the 27-year-old based in Auckland - but with her roots firmly in the Bay of Plenty - the job is half done.
Three years ago, Carrington set her sights on chasing an Olympic double of 200 and 500m. She was back on the water hours after her victory preparing for the heats and semifinals in the classic longer distance tomorrow.
READ MORE:
• 12 months ago - our profile of our new Olympic champ
• Flashback: London 2012: Carrington's golden K1 200m win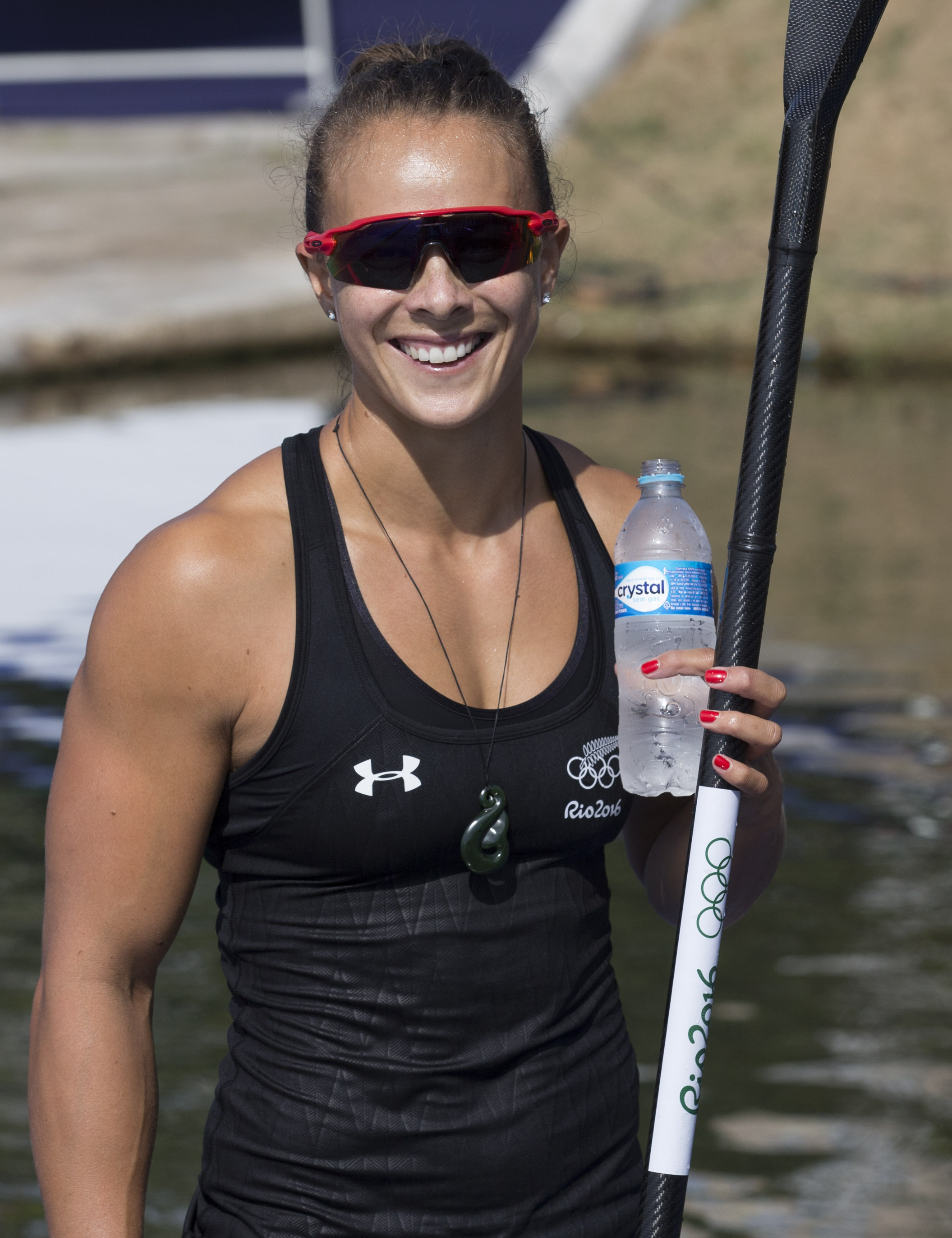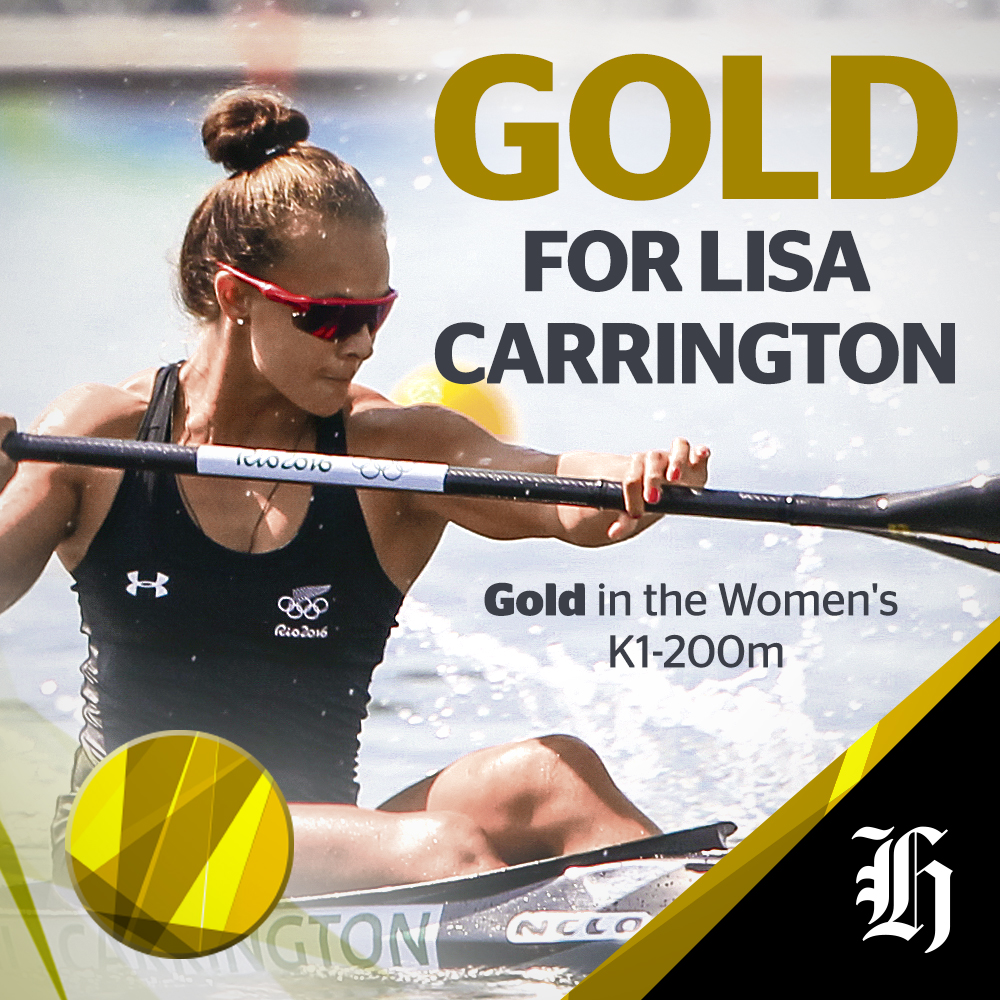 The margins in a 200m race are never going to be huge, and indeed Carrington had to work hard.
French racer Sarah Guyot, who had pipped Carrington's time to be second fastest out of the semifinals behind only Walczykiewicz, made a strong start to lead early. Walczykiewicz and Osipenko-Rodomska were also up with the pace out of the start.
However Carrington eased clear in the second half and crossed the line .415s clear.
After getting the confirmation she had won, Carrington raised her right arm in a twirling motion and lit up a broad smile.
There were genuine hugs with Walczykiewicz, a long time rival on the pontoon before the medal ceremony.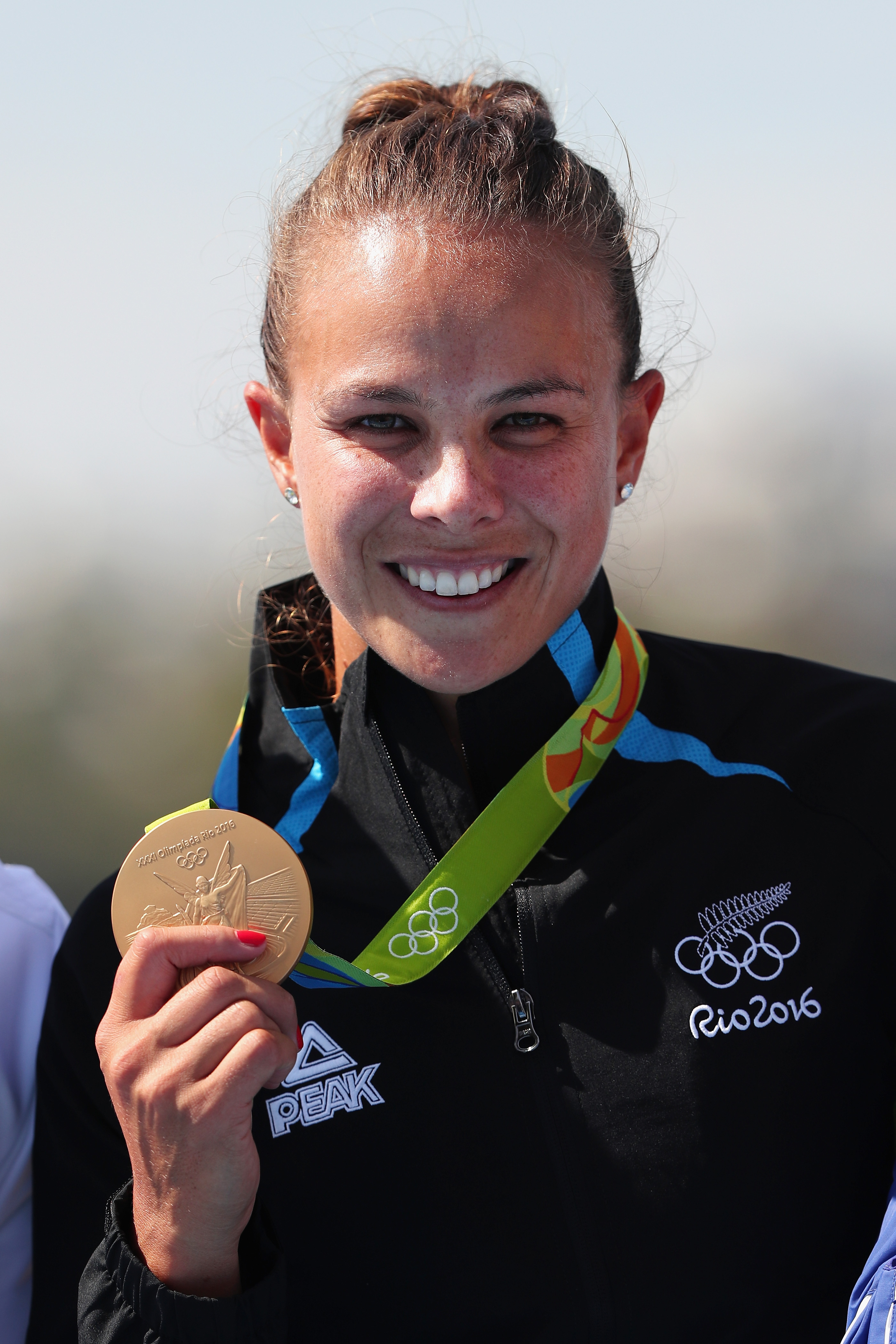 The medals were presented by a New Zealand double act, three-time Olympic boardsailing medallist Barbara Kendall, now a member of the International Olympic Committee, and Maree Burnett, New Zealand representative on the International Canoe Federation.
"Awesome," Kendall told Carrington as she placed the coveted medal around her neck.
"The biggest thing is to let it all in, feel everything, enjoy it," Carrington said after the ceremony.
"Hopefully that is going to be a really good formula for me to get back grounded and get on with the job tomorrow."
It has been a four-year project since the London win for Carrington and her coach Gordon Walker. But Carrington admitted "I don't like looking at it like that.
"It's big, it's four years complete commitment and coming off London my life changed quite rapidly. But being able to stay somewhat grounded, having great people around me, has been good."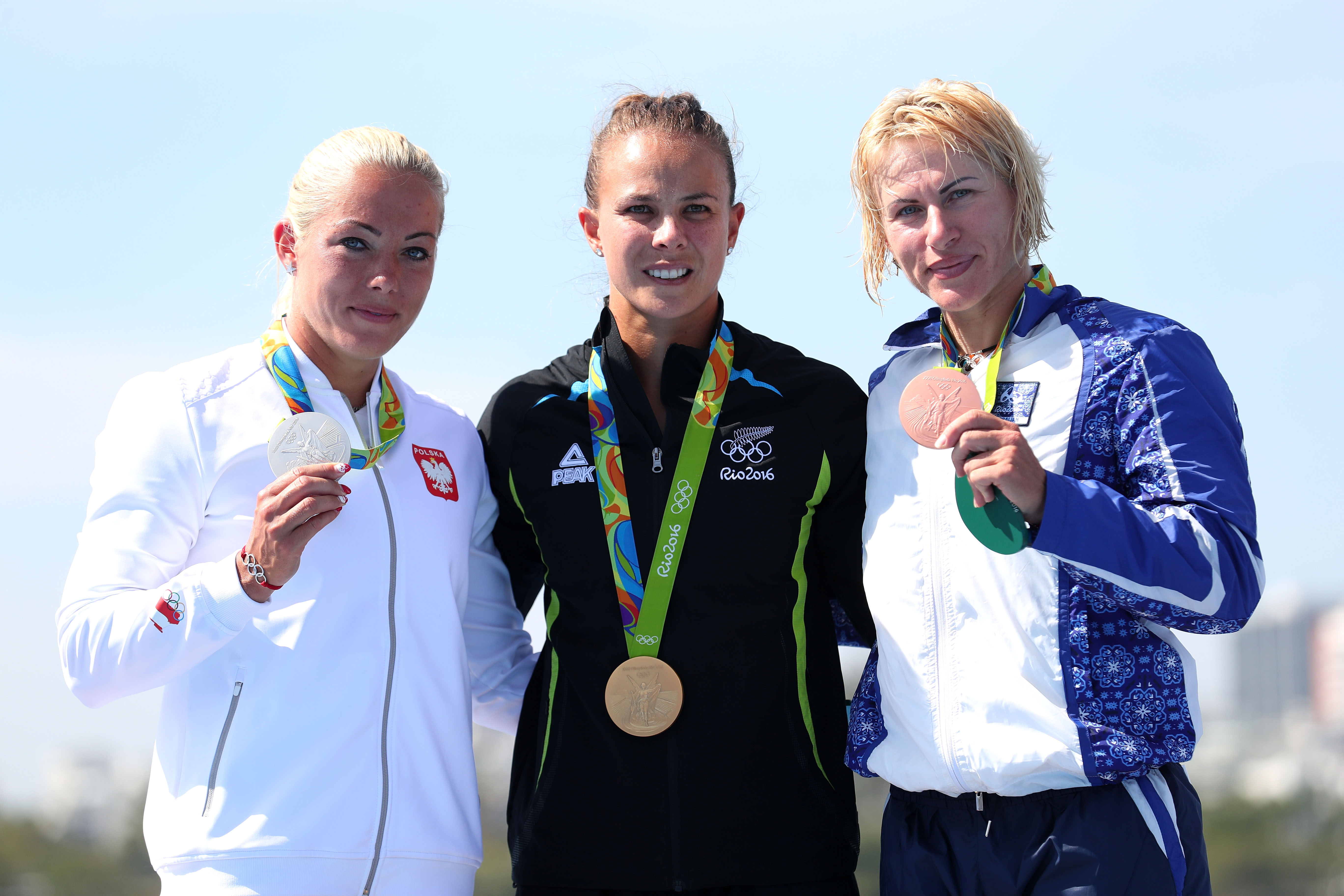 Carrington had her parents, Glynis and Pat and brothers Shaun and Brett in among a sea of New Zealand faces, along with members of the women's K4 crew, in the crowd and boyfriend Michael Buck.
"That's really special, so many of the crowd were Kiwis. People came to watch me, I don't know who they are; it's just special.
"Bucky' is a huge support for me. It was great for him to be here and my parents are not with me every day. But I know if I come last they'll support me the same."
Carrington's task in the 500m will be harder than the sprint.
In the shorter distance she is the dominant figure but there is a formidable presence in the 500m, Hungarian Danuta Kozak.
Although Carrington won the world championship double last year, former Olympic and world champ Kozak had been taking a sabbatical from the single seaters and racing in two and four-seat classes.
She's back in the K1 this year, and beat Carrington in the World Cup regatta in Duisburg in May. Kozak also had a win on the Lagoa course today, clinching the K2 500m with Gabriella Szabo.
It promises to be a terrific battle.
But that's for tomorrow. Today was all about confirmation that Carrington remains indisuputably among the sport's elite performers.
New Zealanders to have won back-to-back Olympic gold medals