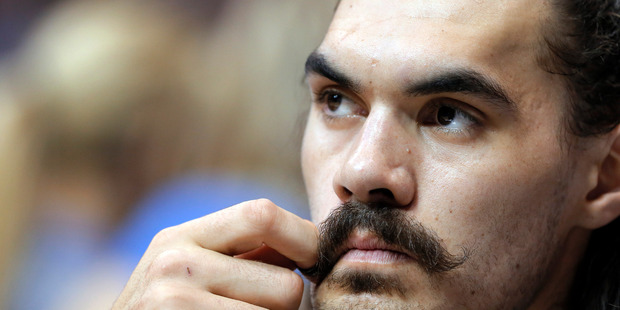 Expect a hairier Steven Adams in the next NBA season.
The Oklahoma City Thunder centre jokingly revealed that his new look for the 2016-17 season will emulate Star Wars character Chewbacca.
The New Zealander told ESPN.com's Royce Young of his plans.
Steven Adams on what he'll look like next season: "Like Chewbacca, mate. Just hair everywhere."

— Royce Young (@royceyoung) June 1, 2016
Adams, with long hair and waxed moustache, became a cult hero during the Thunder's playoff run which ended at the hands of defending champions the Golden State Warriors, in game seven of the Western Conference finals on Monday (NZT).
Fans wore fake moustaches to support Adams and teammate Enes Kanter who are dubbed the 'Stache Brothers'.
Read more:
Mum's hilarious Chewbacca video: The happiest Wookiee ever
Watch as this woman goes hysterical over Chewbacca mask
Asked whether he was aware of his risen fame back home in New Zealand, Adams said he heard basketball was becoming more popular and that's the main thing.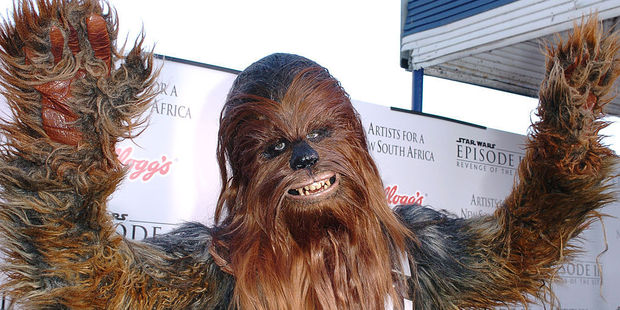 "I'm not sure about the fame bit but basketball is now becoming a really popular sport in New Zealand, which is great. Which is really good because then a lot of good things come out of it. You get scholarships and stuff like that. Easier head start in life. That's what I'm pushing and that's the only thing I care about. It's good to see that progress."
Adams also revealed to Young that he's still unsure if he'll travel to the Rio Olympics to support sister Valerie as she attempts to win shot put gold for a third straight Olympics.
Adams on if he'll go to Rio to watch his sister: "They have that weird disease down there. I need to do some research before I go."

— Royce Young (@royceyoung) June 1, 2016
Steven Adams is wearing his Stache Brothers shirt to exit interviews: pic.twitter.com/y82QWyfyVD

— Royce Young (@royceyoung) June 1, 2016
Adams has already ruled himself out of the Tall Blacks campaign as they attempt to qualify for Olympics by winning a qualifying tournament in Manila next month.