In 2011, Oklahoma City Thunder (OKC) All-Star player Kevin Durant made a grave mistake which may have cost the team a number of NBA titles; he dissed Lil B The Based God.
Lil B is one of America's most notorious rappers known for his earnest lyrics and outsider style music. His inspirational "based" message has seen him give talks at major colleges across the United States.
He even did a rare show in Wellington in 2013 in which people queued to pay homage.
Oklahoma City Thunder's woes all began with this terribly thought out tweet from Durant: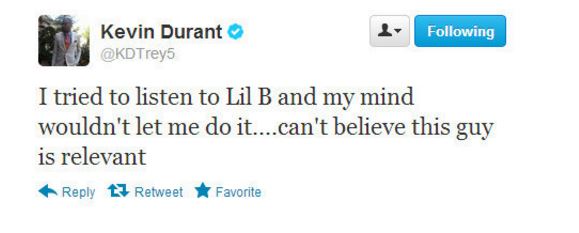 Big mistake. Lil B responded by cursing Kevin Durant to never win a title.
That was in 2011. In 2012, OKC lost the finals. Since then, OKC have always got close, but fallen short.
Following their loss, Lil B decided he had done enough damage and in typical #based style lifted the curse.
But then in 2014, the curse was put back into place seemingly out of nowhere.
OKC immediately crumbled and Kevin Durant suffered a series of terrible injuries costing them the 2014 title.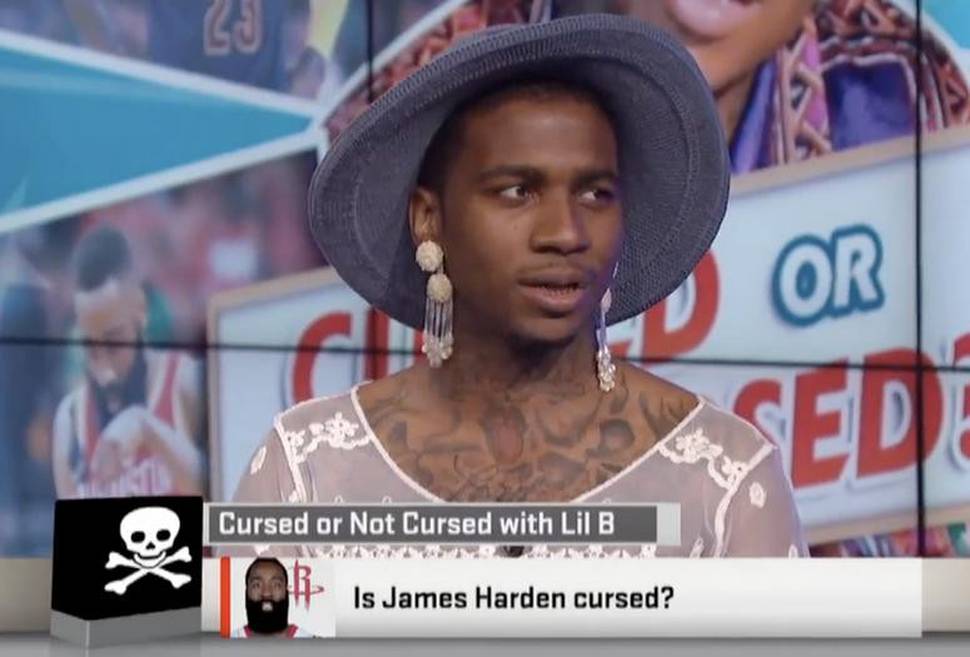 The curse remains in place to this day and today's game 7 loss to the Golden State Warriors only confirms its power, as Lil B reminds us.
The Atlanta Hawks, recognising the real consequences of the curse, payed homage by playing one of his tracks before a game and tweeting him asking to be spared.
But others were not so lucky. James Harden, who tried to escape the curse by switching from OKC to the Houston Rockets, fell fowl of the Based God when he performed a dance move which looked strikingly similar to Lil B's "cooking dance".
The Rockets were in the playoffs at the time, and after repeated requests to pay homage to the Based God were ignored, Lil B told TMZ Sports James Harden is cursed.
Lil B said all that Harden needed to do was apologise and pay homage and the curse would be lifted. That didn't happen. The Rockets were defeated.
And now our own Steven Adams is caught up in the curse. Kevin Durant must pay homage before next season, or Steven Adams will need to find a new team if he wants a shot at the title.